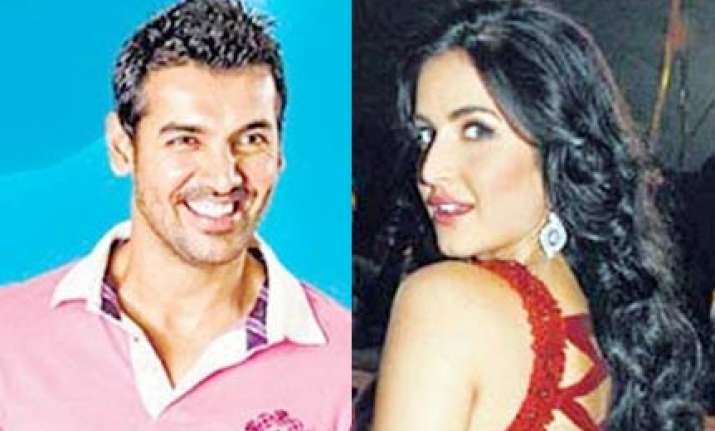 Dostana 2 being postponed to late next year has given John Abraham free time to start shooting the Hindi remake of Kaakha Kaakha with director Nishikant Kamat, says a media report.  
The actor starts shooting for Kaakha Kaakha this week. His Dostana 2 leading lady
Katrina Kaif
finds herself with free time on her hands and might end up pairing with John in this film.
Producer Vipul Shah commends Tarun Mansukhani for his decision to postpone Dostana 2.
"It's commendable that Tarun  decided to wait until he was happy with his script. We were to start our remake of  Kaakha Kaakha in April but we pushed it ahead as we were not happy with our script. We've now revamped Kaakha Kaakha."
Vipul says Johnny Boy's leading lady is yet to finalised. Here's where John's project stands to benefit further from the postponement of Dostana 2.  
Katrina Kaif, a dear friend to both John and Vipul Shah, is being  asked to take over the leading lady's place in the project.
 And apparently KK is on. When contacted, Kat says the sudden postponement of Dostana 2 has left her dates diary disengaged.  
"Something else is being worked out," she offers evasively. So if not Dostana 2, Kat will do the Kaakha Kaakha remake with John.