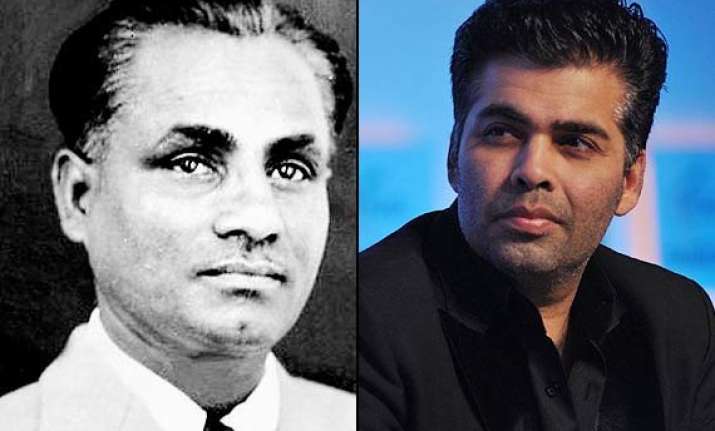 New Delhi: Karan Johar has announced his newest venture and it is going to be another biopic, this time on Dhyan Chand.
A great hockey player, who is also known as 'wizard' has turned out to be the latest sportsman to have a film upon.
The filmmaker took it to Twitter today morning, to announce that he has got the rights to make film on Dhyan Chand. "My friends Pooja...Aarti Shetty and I are honoured and proud to have the rights to tell the story of the legendary sportsman #DHYANCHAND..." posted Karan.
Dhyan Chand happens to be the most successful and remembered Indian field hockey player of all time. The man earned three Olympic gold medals in field of hockey during the period when India used to enshrine and dominate the world of hockey.
The great sportsman died in year 1979 and was even awarded with the honour of Padma Bhushan.
The encouragement of sports through cinema is increasing with big names stepping forward to highlight the importance of sports in the country. We have had films like Bhaag Milkha Bhaag and Mary Kom in the recent past and a film on star cricketer M.S. Dhoni is also in loop with actor Sushant Singh Rajput playing the lead.
We are anticipating for a biopic on Major Dhyan Chand now. The final announcement regarding the cast of the film is yet to be done. Though, the buzz has started building that the makers are in talk with Shah Rukh Khan to resort the lead on screen.
After playing a stern coach in 'Chak De! India' SRK seems perfect enough in and as Dhyan Chand in Karan Johor's next.