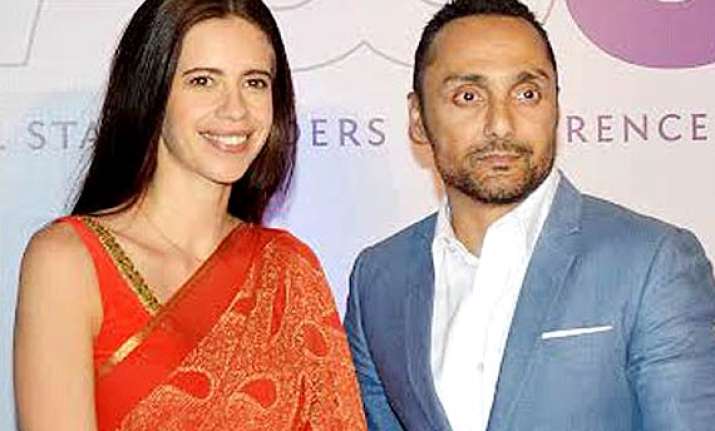 Bollywood stars have always been approaching people to aware them about one or the other social evils, prevalent around.
And this time the actors who have joined hands for a benevolent cause are chic Kalki Koechlin and the man from the distinct cinematic world, Rahul Bose.
At the recent press conference organised by Rahul Bose's NGO HEAL, Kalki Koechlin took initiative and got indulged in a deep rendezvous with other NGO people working towards the cause of child sexual abuse.
Kalki, who is popular for choosing an unbeaten path in her life and for making unconventional film choices, joined Rahul Bose for the cause and participated fully in the discussion.
Her area of focus in the conversation remained how the victims of child sexual abuse suffer the whole life as they learn to become silent and mum over every cruel behaviour they have gone through.
She seemed very active in the discussion and by taking stance over her statements, she even mentioned that she herself has been a victim of it.

While both Kalki and Rahul looked perfectly sober and sophisticated, it was a treat to watch Kalki donning a simple-pretty saree.
We wish to see more of celebrities getting involved in such kind of social welfare activities!