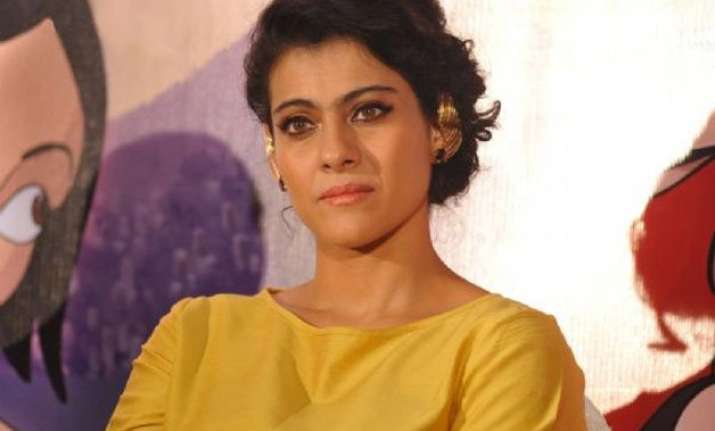 New Delhi: Box-office saw a fierce competition recently when two most talked about movies of 2015 hit the silver screen on same day. We are talking about Rohit Shetty's 'Dilwale' and Sanjay Leela Bhansali's 'Bajirao Mastani'.
'Dilwale' was a romantic comedy featuring Shah Rukh Khan, Kajol, Varun Dhawan and Kriti Sanon. On the other hand, 'Bajirao Mastani' was a periodical drama with Deepika Padukone, Ranveer Singh and Priyanka Chopra in the lead.
Ever since the release of both the movies, a lot of said and written about their competition.
Infact, it was reportedly expected that 'Dilwale' will take over the box office as it brought back the magical jodi of SRK and Kajol after a gap of five years.
But while 'Bajirao Mastani' won accolades, 'Dilwale' failed to leave a mark despite of having SRK-Kajol.
The audience was severely disappointed by the movie and it seems that now even the cast of 'Dilwale' is regretting to be a part of it.
According to the media reports, Kajol is disappointed with 'Dilwale', so much that she didn't just like when SRK joked about the movie at a recent event. Moreover, it was King Khan who had convinced her for the film and she finds it unfair to ridicule it now.
Infact, if the gossip mills are to be believed, Kajol actually regrets signing Rohit Shetty's 'Dilwale' and calls it a 'big mistake'. She reportedly feels it would have been better if she would have given nod to Sujoy Ghosh's 'Durga Rani Singh'.
Earlier, Shah Rukh too had expressed his disappointment over the box office performance of 'Dilwale'.
"I don't think the film has done as well as it should have. I am personally disappointed with that," SRK was reported saying.
After all the disappointment 'Dilwale' gave to the audience and the cast, we wonder if King Khan and Kajol will recreate their magic on-screen once again in future.
Currently, SRK is busy with two of his forthcoming movies- 'Fan' and 'Raees'.