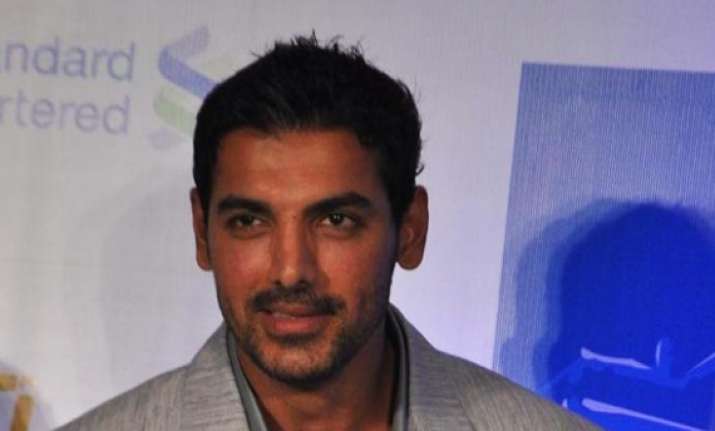 Mumbai, Mar 2: Actor John Abraham, who is essaying the role of gangster Manya Surve in his upcoming film 'Shootout at Wadala', says he will ensure that his character is remembered by all.

In the film being directed by Sanjay Gupta, John plays the role of Manohar Arjun Surve alias Manya Surve, a member of the Mumbai underworld who died in 1982 in an encounter with the police. It is known as the city's first recorded encounter killing.

"I think Manya Surve is someone who should be remembered by Indian audiences. And I am going to do my best to make sure that this character is remembered. I am working hard for it," John told reporters here.

The actor says he has worked hard to gather as much information he can about Manya Surve.

"I think every actor needs to work hard on research part before he gets into a film. Every actor looks for credibility for the character that he plays, from the media, from the fraternity. I have put in all kinds of efforts to study this character, to work on the way he looked and behaved," he said.

"Sanjay and me have gone and met the people who knew him to find out how Manya Surve behaved, how he spoke. I have really worked hard," he said.

As Manya Surve was a Maharashtrian, John is brushing up his Marathi. To prepare for his role, the actor is not only working on his physique but also on his colloquial Marathi, with filmmaker-actor Mahesh Manjrekar as his coach.

"There was talk about me learning Marathi for this film... the idea is to understand the colloquial nature of the language so you understand how Manya Surve was in everyday life. The language that we talk in the film is Hindi, it is not that we are talking in Marathi, but just to understand from where, who and how Manya Surve was, it was essential to learn the language," John said.