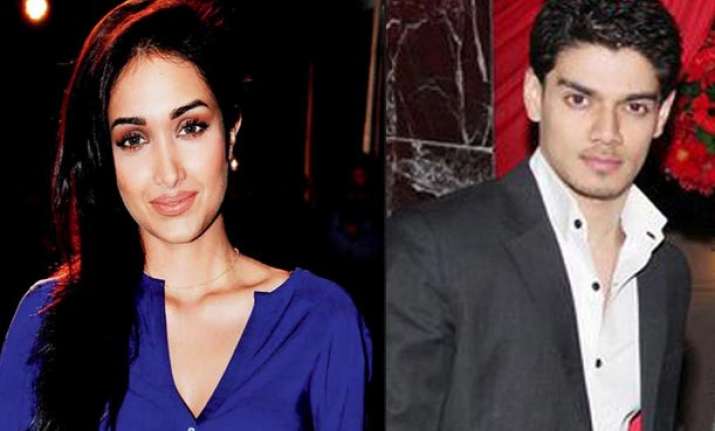 Mumbai, Jun 13: Rabia Khan, the mother of Bollywood actress Jiah Khan, has claimed that she has evidence of Suraj Pancholi hitting and abusing her daughter.
On Twitter, Rabia said:  @RABYAK:
"I have evidences how Suraj use to hit and abuse my child I have his confession where he admits that he did because he was drunk
"Went to visit her at the last resting place told her that I am fighting but you stay in peace
"My daughter had bruise on her jaw she was hit badly that pushed her to the end path I wish I was there. How dare he hit her
"I have a constant picture of my daughters face - silent pain she was beaten and humiliated .. I cry feeling numb"
The Pnacholi v Khan clan quarrel has come out in the open.
On Wednesday in an intrview to India TV, Suraj Pancholi's mother Zarina Wahab said, Jiah Khan was "using" son and was trying to"wreck" his career.
Zarina Wahab alleged that  Rabia was trying to "frame up" her son Suraj, who she claimed, was innocent.  
She questioned the authenticity of the so-called love letter and suicide letter and said, anybody can understand the motive by going through the language.
Zarina also clarified that her husband Aditya Pancholi never asked mega star Salman Khan to pesuade Jiah Khan to leave his son alone.
Said Zarina: "Aditya was himself involved in several affairs during his young age. Why should he try to interfere in aybody's love affair?"
Suraj Pancholi is presently in the custody of Juhu Police, while his father Aditya has gone underground fearing arrest.