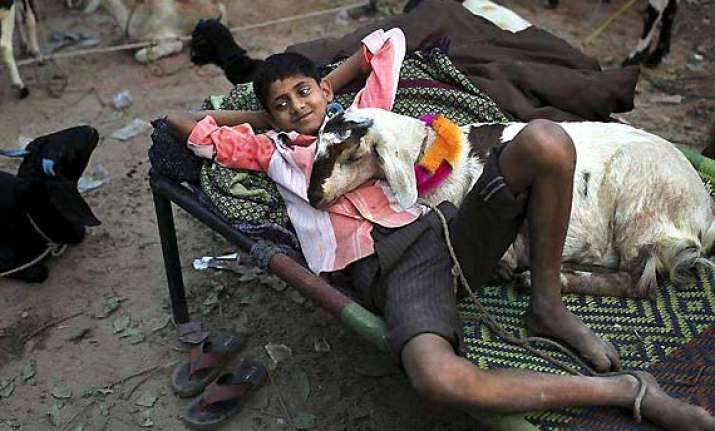 Mumbai: Filmmaker Janaki Vishwanathan, who won a National Award for her Tamil debut movie "Kutty", says her Bollywood debut "Yeh Hai Bakrapur", a medium budget film, will break even.
Featuring Anshuman Jha, Asif Basra and Faiz Khan among others, the film will come out in April.
Janki told IANS: "It's not an off beat or parallel kind of cinema but at the same time I don't compare my film with 'Dhoom 3' or 'Krrish 3'. It's a medium budget film and whatever we have invested in the film, we will recover it."
A social satire set in the rural India, "Yeh Hai Bakrapur" is a multi-layered film and it dwells eight-year-old Zulfi Qureshi's relationship with is pet goat Shah Rukh.
Also a hilarious take on the complex belief systems in our society and the conflicts that ensue thereon, the film was screened at the Mumbai Film Festival.
As a filmmaker Janki's only wish is to connect with the audience.
"If your film is screened at a film festival, people look at it as a festival film, but now I feel that the line has been blurred. As a director I want to connect with my audience and I feel the film will connect well with the audience," she said.