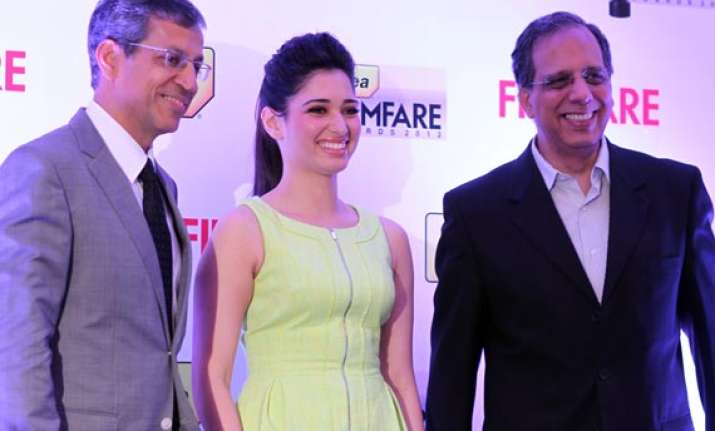 Chennai, June 19:  The 60th edition of 'Idea Filmfare Awards 2012 (South)' that would bring all the actors and actresses of four regional languages under one roof, is scheduled to be held on July 20 at Hyderabad.
Actors and Actresses across 10 categories in the four languages—Tamil, Telugu, Kannada and Malayalam---would be picked up by a panel from the movies released in 2012 and would be presented with the awards on that day, a release said.
"South Indian Cinema has played an integral role in shaping the success of 100 years of Indian Cinema. At the forefront of communication, innovation and entertainment, the Idea Filmfare Awards is an endeavour to honour talent, innovation..", Idea Cellular, Chief Corporate Affairs Officer, Rajat Mukarji said.
The awards ceremony is scheduled to be held at the Hyderabad International Convention Centre.