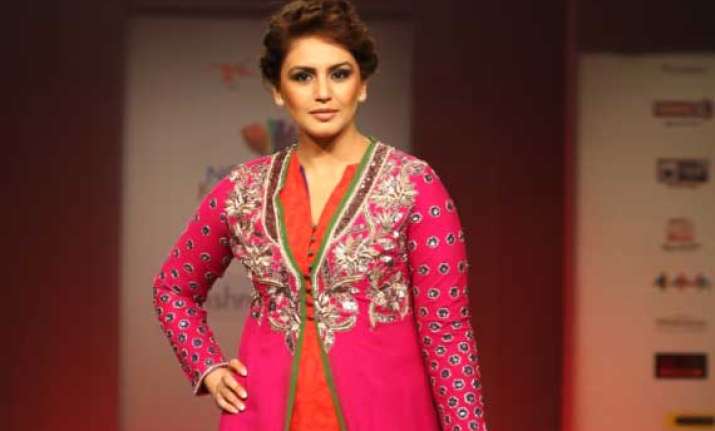 New Delhi: The second edition of four-day North East Fest concluded with actress Huma Qureshi walking the ramp for Krishna Mehta.
Organised by the union home ministry's North East Division and National Textile Corporation (NTC), the fest ended Tuesday and the final day saw fashion and cultural progammes along with interactive seminars and conferences, and a rock show.
Huma, who has acted in movies "Gangs of Wasseypur" and "Ek Thi Daayan", enjoyed the experience.
"It is a lovely experience to see the colours of the northeast. I have always believed that the northeast region is one of the most style conscious regions of the country. Being part of the fest, I have experienced their distinctive edge personally," the actress said.
"The designs are fabulous and the use of northeastern fabric makes them look rich and a class apart," she said.
The festival started Oct 26 and it saw fashion shows by Bambi K and Tonu Riba - popular designers from the region.
Mainstream designers like Mehta, Mayank Anand and Shraddha Nigam too brought their creations at the fest.
Bihu, the Assamese folk dance, was also showcased on the last day.