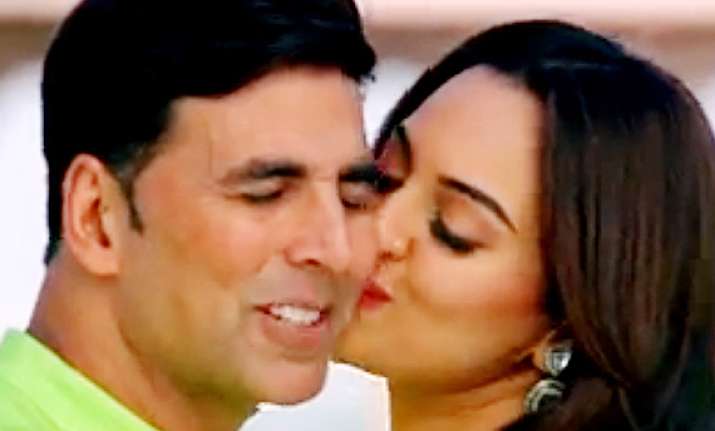 Akshay-Sonakshi starrer 'Holiday: A Soldier Is Never Off Duty' is out with its yet another song.
This time it's a romantic creation featuring the couple with their intriguing chemistry in the beautiful backdrops of Rajasthan.
Sung by Arijit Singh, 'Shaayraana' makes you flow with the music landing you up finally in your dreams world of love. This is for the fourth time both Akshay and Sonakshi are ready to spread the charm of their camaraderie on screen and with this song, they perfectly fit to do so.
Though not upto the mark with Arijit's other brilliant offerings, 'Shaayraana' has got potential to make you hum it for long. While providing an ultimate mélange of flowery alliterations, the lyrics of the song are captivating enough too.
Akshay Kumar, who is playing a serious soldier in the flick, seems to be successful in his attempt of revealing his romantic side despite his strict persona and stern attitude in the film. The song delves somewhere between a complete peppy to an extraordinary soft number.
Composed by Pritam, 'Shaayraana' is a fluid number beautifully carved amid the sands and old heritage charm.
Watch the song here and keep the love alive!    
A lively number but not like something we haven't heard before!