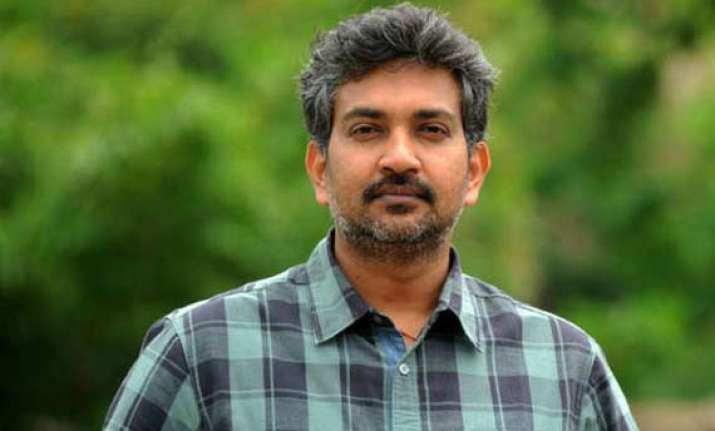 Chennai: Ace filmmaker S.S. Rajamouli is in accord with his counterpart Ram Gopal Varma's (RGV) philosophy that money and establishment are not required to make a film and that story and determination matter the most.
Following the criticism he received for his latest Telugu release "Ice Cream", RGV recently spoke at length about the business model he follows for his films.
"Money and establishment is not required to make a film, but a story and determination. @RGVzoomin shows you how. And don't take 'Ice Cream' as an example for its content but as a working model," Rajamouli posted on his Twitter page Sunday.
Rajamouli pointed out that both the industries - parallel and commercial - will co-exist.
"Sir, I think both the industries will co-exist constantly challenging each other. @RGVzoomin The no budget industry, if it comes into being will thrive on content. The lifeline of traditional industry is glamour. Both of which r in abundance guaranteeing our survival," he added.
RGV is of the opinion that while making films, the production cost (budget) must be minimized and the making technique must be improved.
In fact, for "Ice Cream", RGV apparently persuaded the team to work without remuneration and promised to share the film's profits with them.
RGV wasn't deterred the way "Ice Cream" was received, he was in fact delighted with the success and to celebrate it, he even held a success meet recently.
"The film was made on a budget of Rs.1.5 crore and it managed to collect about Rs.80 lakh in its opening weekend in the state. We are expecting to make some money from the satellite rights as well," "Ice Cream" producer T. Rama Satyanarayana told IANS.