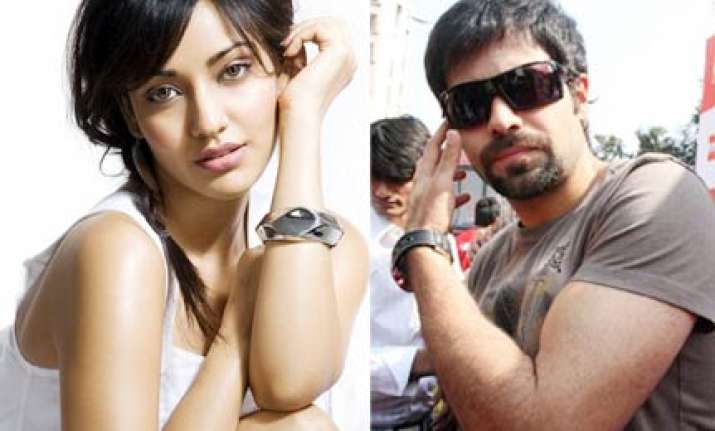 Bollywood serial-kisser Emraan Hashmi is probably the only actor who has done a number of films, which have dealt with extra-marital affairs and he is back with another, says a media report.
Emraan is consolidating on his brand bad image by essaying the character of a crook who flirts and cheats in producer Mukesh Bhatt's "Crook: It's Good To Be Bad".
Emraan started off by having a torrid affair with the much-married Mallika Sherawat in Murder.   
"It was during the shooting of a very erotic scene in Murder that I realised why happily married people have torrid affairs and subsequently when I shot for Gangster and Jannat,it came to me that the so-called base emotions of greed, jealousy and rage are really a part of every mans emotional heritage", he says.
Emraan feels that if one has to become a complete actor, it can only be through an acceptance of the fact that in every human being, however good, there is a devil waiting to get out.
The reason these films became box office hits, Emraan feels, is because the audience could see a part of themselves in the characters that he's portrayed.
Set in Australia, Emraan plays an illegal immigrant who, having gone there to make it big, gets caught in the crossfire of racial riots.
Producer Mukesh Bhatt says, There are some roles that film actors play that become a part of our reality and stay enshrined in our minds forever. Emraans role in Crook... promises to be one such role... After playing the bad boy in Once Upon A Time In Mumbaai, I am certain that in Crook..., Emraan is going to consolidate his position, thereby proving that for some, its good to be bad, says the report.