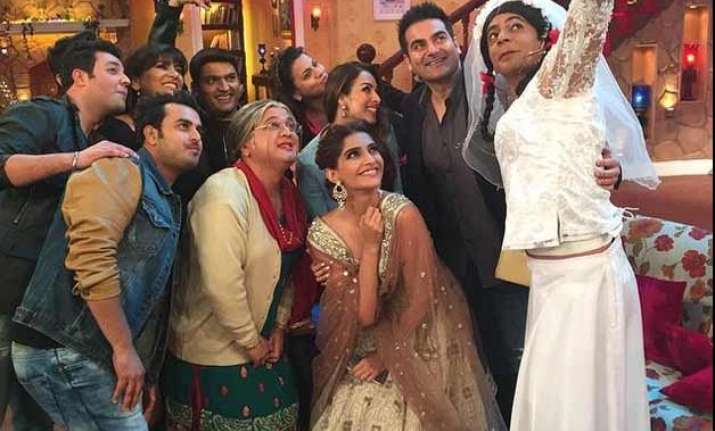 New Delhi: Dolly Ki Doli star Sonam Kapoor and producers Arbaaz Khan and his wife Malaika Arora Khan promoted their film on the sets of 'Comedy Nights With Kapil.'
One of the most popular comedy reality sows, hosted by Kapil Sharma has become synonymous with the promotions and every major film star has been there to promote their film. And it was Sonam Kapoor's turn now, who is working quite hard towards the success of 'Dolly Ki Doli'.
The 'Khoobsurat' actress aka fashion goddess of Bollywood, looked quite beautiful on the sets.
While ever-so-hilarious Kapil Sharma was in his usual funny self, his mad family including Dadi and Palak too add much fervour to the episode.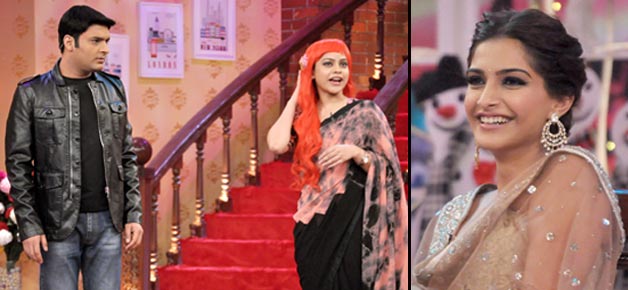 The actress shared a picture with her fans on Instagram and captioned, "@kapilsharmak9 thank you and your team at comedy nights for the awesome show! Telecast on 18th jan 10 pm!"
Rajkumar Rao, Pulkit Samrat; Varun Sharma also accompanied the trio on the show.
It seems evident from the picture how much fun 'Dolly Ki Doli' team had on the show.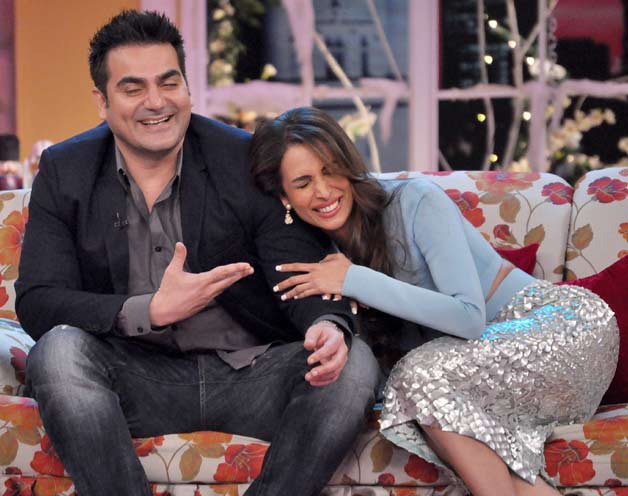 Arbaaz Khan took it to Twitter to share his experience on Comedy Nights sets and posted, "Super episode shot for Comedy Nights with Kapil with #DollyKiDoli team. Pl watch telecast on 18th Jan at 10pm. Enjoy."
'Dolly Ki Doli' depicts the story of a con bride, played by Sonam, who lures her prospective groom and then robs his family on the wedding night and runs away.
Rajkumar Rao and Varun Sharma would be playing her victims while Pulkit Samrat will be playing a strict cop in the film.
Directed by Abhishek Dogra, 'Dolly Ki Doli' is scheduled to release on January 23.