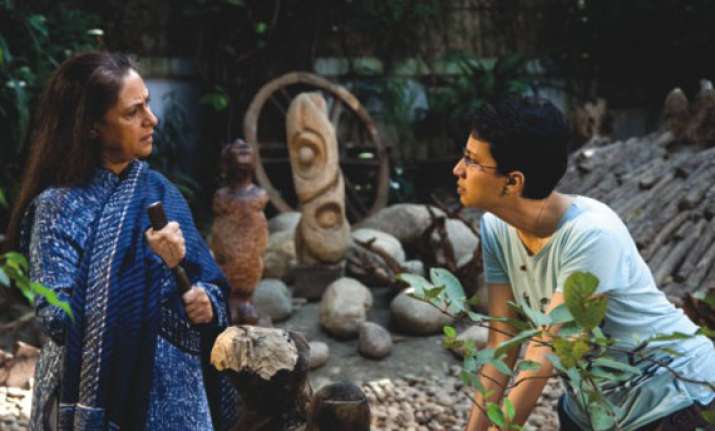 Kolkata, Nov 13: Victor Banerjee and Jaya Bachchan starrer 'Meherjaan', about a Bangladeshi woman's affair with a Pakistani soldier in the backdrop of the 1971 Liberation War abruptly withdrawn from theaters in the neighbouring country, will soon be released in India.

"We are looking for a distributor in India. We are also trying for a DVD release in India and Bangladesh," the film's director Rubaiyat Hossain, who has tied up with Anticlock Films owned by Sanjay Suri and Onir to sell the film in India, told PTI from Dhaka.

The film which also has Pakistani and Bangladeshi actors and depicts certain pitfalls of nationalism that create conditions to justify war, killing and violence was withdrawn from theatres in Bangladesh after a week's screening in January despite impressive box office earnings.  A section of intellectuals and freedom fighters criticised the film for allegedly distorting the country's independence war and humiliating freedom fighters and 'Biranganas' (Bangladeshi women raped by occupation Pakistani troops).

"The censor board was clearly reluctant to have any further discussions with me. The removing of 'Meherjaan' from theatres has been jointly done by the cultural and political elites and the armed forces," the debutante director said.The film has received critical appreciation and awards at various film festivals like Moondance International Film Festival and Silent River Film Festival and was screend at the Kolkata Film Festival (KFF) on Saturday.

"A lot of people reacted negatively to the absence of war and violence in the film. My intention in the first place was to tell an impossible story of love in the backdrop of Bangladesh's war of independence, with the object of ultimate hatred - the Pakistani soldier," Hossain said.

Describing her movie as a work of fiction, she said that she had the right to tell her story in a certain visual style without having to bear the burden of creating a documentary.  As a feminist critic of nationalism, 'Meherjaan' defies the patriarchal brand of masculine nationalism that dominates the narrative of 1971.

She denied allegations of trying to distort the history behind the creation of Bangladesh from East Pakistan by breaking down the black and white and binary constructs of war heroes versus villains in her film.

"Rather as a Bangladeshi woman, I have offered a narrative of 1971 that gives us many ways to explore dimensions of time," the filmmaker said, adding that she never expected any controversy.

All films made in Bangladesh on the Liberation War have so far been presented in a narrative that set the pro-liberation war forces on one side and anti-liberation elements on the other.