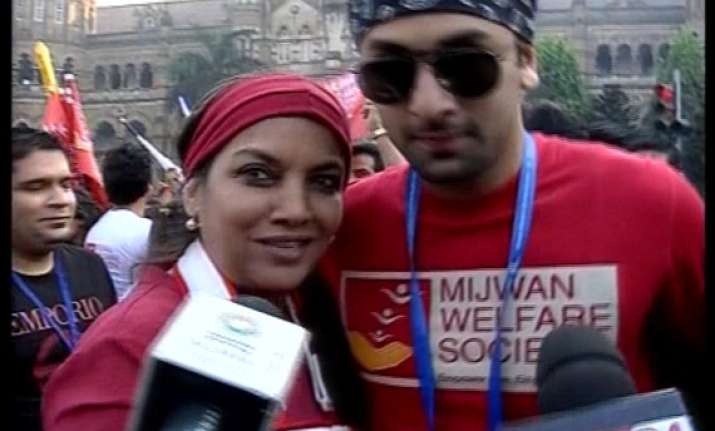 Mumbai, Jan 15 : Several Bollywood stars took part in the Mumbai Half Marathon and Full Marathon on Sunday morning here.
Film stars Anil Kapoor, Shabana Azmi, Ronit Roy, Perizaad Zorabian and Ranbir Kapoor cheered the participants as they ran for the marathon.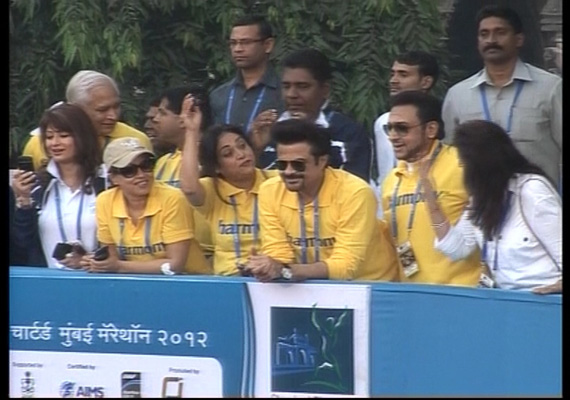 Kenyan marathon runner Laban Moiben won the men's title in the full marathon clocking 2 hours 10 min 48 seconds. He won $ 36,000 as prize money.
 
Ethiopian Raji Assafa came runners up at 2 hr 10 min 54 seconds. He got $ 25,000 prize money.
India's Ram Singh Yadav attained 'B' qualifying standard for the London Olympics in marathon. He clocked 2 hr 15 min 59 seconds and won $ 7,500.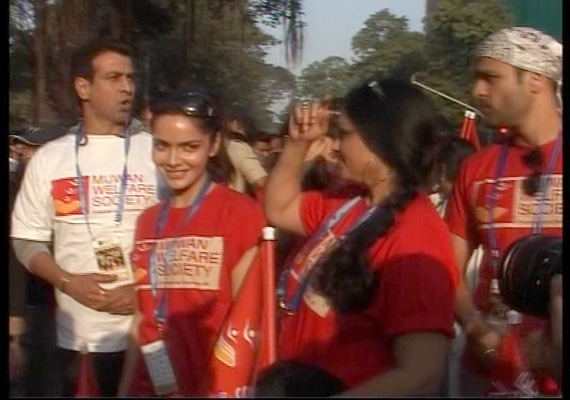 Ethiopian Netsanet Abeyo won the women's crown in the full marathon. She won $ 36,000 as prize money. Fatika Sao came second winning $ 25,000 and Magda Haroo came third winning $ 16,000.
 
India's Shaji Mathew won the Men's Half Marathon from Bandra to CST, while Priyanka Singh Patel won the women's Half Marathon.