Follow us on Babies are called a bundle of joy as they spread never ending happiness with everything they do - be it yawning, smiling or even holding your finger. Holding a baby in your arms is the best feeling in the world. And when that is your own baby, it's not less than a cloud nine feeling.  That's the joy of parenthood.
A child is not just a symbol of love for a couple. It becomes the base which strengthens their relationship.
And this is what some of the celebrity couples of B-town are experiencing these days.
Here are some of the celeb couples who have recently welcomed a bundle of joy in their lives:
Dhiraj Deshmukh & Honey Bhagnani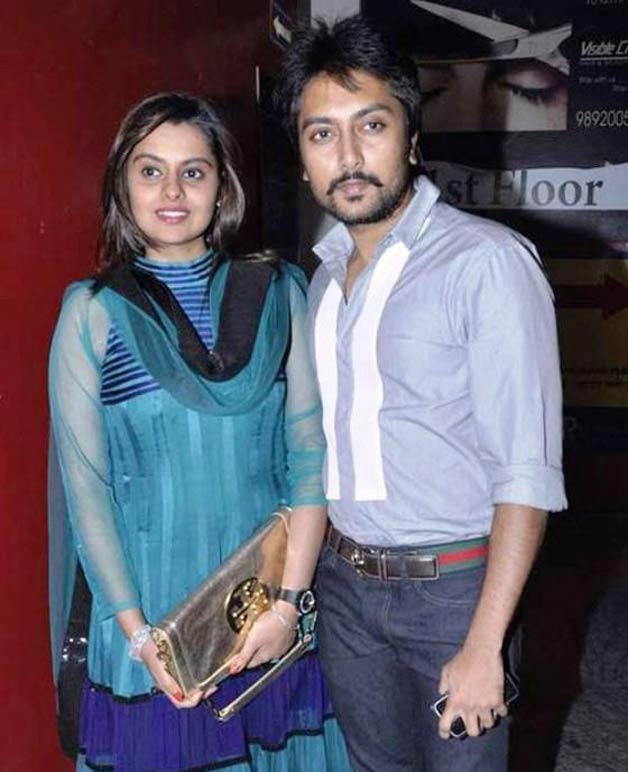 Dhiraj Deshmukh, brother of Bollywood actor Riteish Deshmukh, recently got blessed with a baby girl on July 31, 2015.
Dhiraj took to Twitter to announce the big news and tweeted, "On the auspicious day of #GuruPurnima we are blessed with a daughter @honeybhagnani" along with an adorable picture of him, with his wife and son.
Dhiraj Deshmukh had married Honey Bhagnani, sister of actor Jackky Bhagnani, on February 27, 2012 and has a year old son, Vansh Dheeraj Deshmukh, who was born on May 25, 2014.
Omi Vaidya and Minal Patel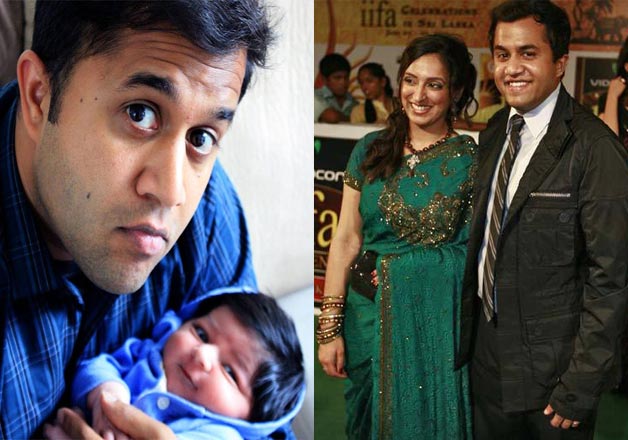 Remember 'silencer' from 3 idiots? Chatur Ramalingam aka Omi Vaidya earned a huge fan base because of his character in the film.
While the actor continues to enjoy the fan following that 'silencer' bought him, he has a new fan for him who turned out to be his favourite one.
Yes, our Chatur and wife Minal have been blessed with a baby boy recently.
Omi aka Chatur shared this beautiful photograph of him holding his newborn baby in his arms as the baby shows off a smile to die for. Both father and son were dressed in blue.
Omi married Minal on August 22, 2009 and this is the couple's first child.
Nawazuddin Siddiqui and Anjali Siddiqui
Nawazuddin Siddiqui is on a roll not only on the professional front but also on the personal front.
While the actor is enjoying the success of his last release, Bajrangi Bhaijaan, he is having a great time playing the role of a father to his new bundle of joy.
Nawazuddin's wife gave birth to their second child, a baby boy, on May 19, 2015, the day Nawazuddin Siddiqui turned 41. Ain't it a perfect birthday gift for Nawaz?
Nawazuddin and Anjali already have a six-year-old daughter, Shora.
Vivek Oberoi and Priyanka Alva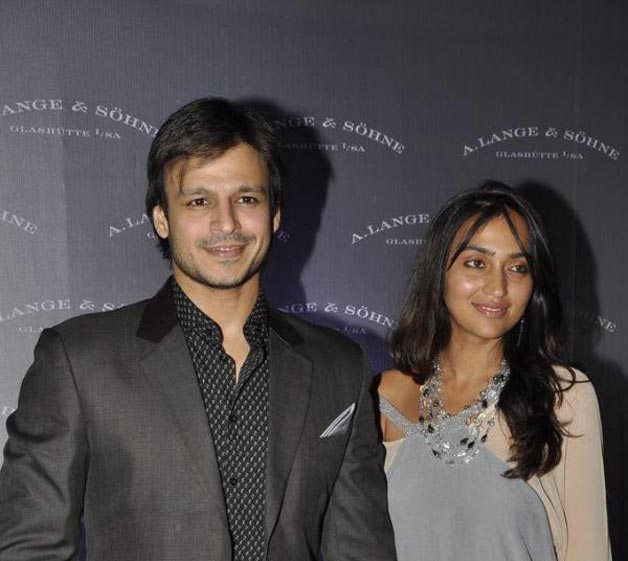 Vivek Oberoi too is enjoying the bliss of parenthood for the second time.
Vivek's wife, Priyanka Alva, gave birth to a baby girl on the auspicious occasion of Akshaya Tritiya on April 21, 2015.
Vivek Oberoi was quite happy after becoming a father for the second time and feels that daughters are very special.
While the couple got married in October 2010, they have a two year old son Vivaan Veer Oberoi born on February 6, 2013.
Ali Zafar and Ayesha Fazli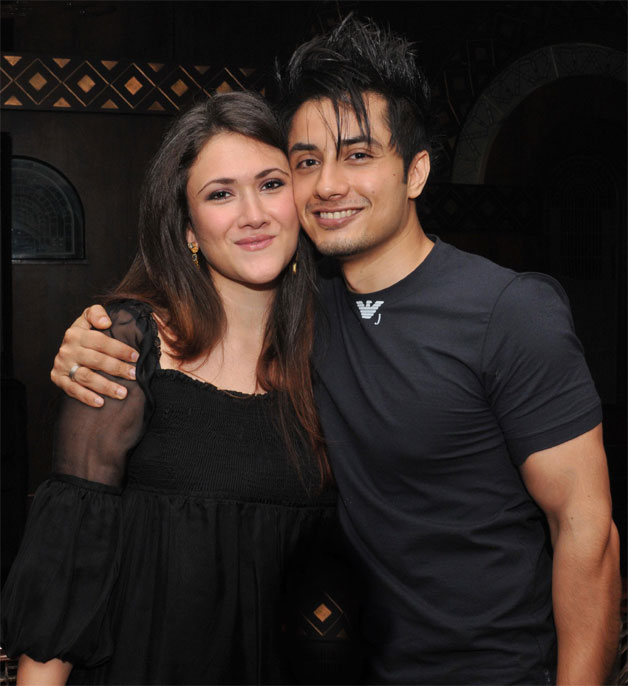 Singer turned actor Ali Zafar becomes father for the second time. Ali and his wife Ayesha Fazli were blessed with a baby girl on February 23, 2015.
The actor took to social media to share his happiness as he and his family welcome their bundle of joy. He tweeted, "Yes...God has blessed us with a beautiful daughter. Thank you all for your wishes. Name still to be decided."
The couple later named their daughter as Alyza Zafar. Ali and Ayesha also have a four year old boy, Azaan Zafar.
Mohit Suri and Udita Goswami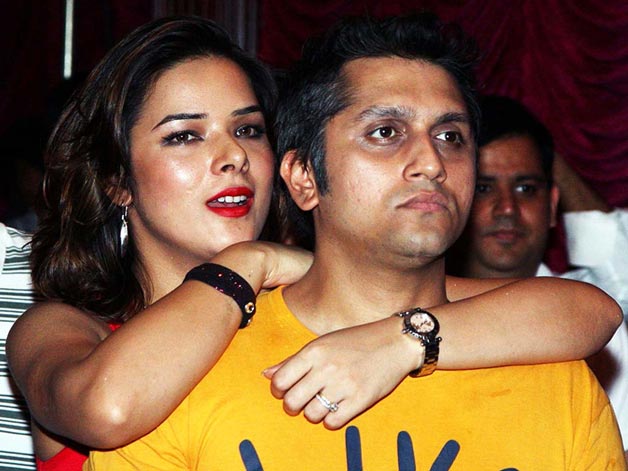 And now we have Mohit Suri and Udita Goswami who became first time parents in January this year.
After the couple got married on January 29, 2013, Udita gave birth to a baby girl on January 2, 2015.
The news was announced by Mohit's uncle, director Mahesh Bhatt, who shared the happiness on Twitter as he tweeted, "Mohit Suri and Udita have received a gift from the Gods! A baby girl has just descended from the 'skies' into their life."
Mohit and Udita have named their little bundle of joy 'Devi'.