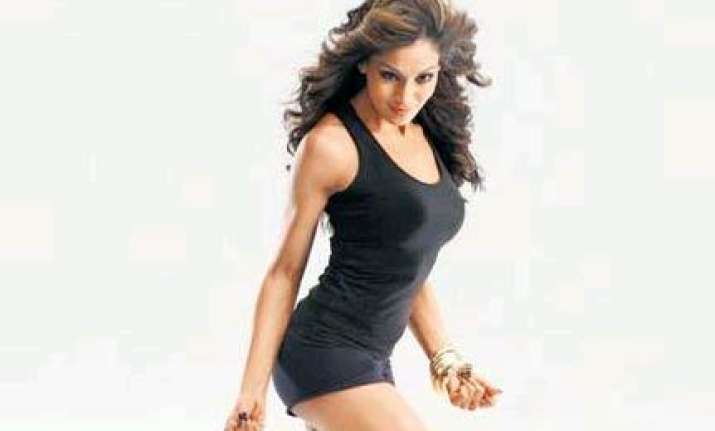 Bollywood bombshell Bipasha Basu is going to do her next video with an entirely new team, says a media report. Apparently, the people whom she trusted with the first video, have let her down. The actress has sacked almost the whole team from her first video, the report says.
She says, "I don't want to go into details. I had the concept for the second fitness video ready from the time I did my first fitness video. But I am not talking about it. I don't want my idea to be stolen. This time around I need a stronger team. Yes, I'm getting new people on board for the second video. They first have to understand the concept of fitness and health the way I do. I need people are on  the same page as me."
Bipasha admits the first video was a tough act. "Every second and minute of the day was exhausting. I never thought it'd be so tough. Everyone around me is fitness-friendly these days. Only the people I chose to work with were not. They were my friends but not friends with  fitness. Let's just leave it at that."
Bipasha says she needs to be more professional team this time. "The first time I was just too excited sharing my passion with people. Now I need to take that passion to a point of professionalism where my team would know what I want and be able to execute it. I was depending on close friends, and that was a mistake. I need a more professional team."
Bipasha is not so worried about her ideas being stolen as her ideas being misrepresented. "I don't mind if others do fitness videos.  But it should be done with the right intentions. Not just to show the world how cool you are. Being healthy is not a fad for me. I like being healthy. That's the way I am."
When asked if she means her friend Deanne Pandey, she says, "I would like to maintain Deanne from the old team."