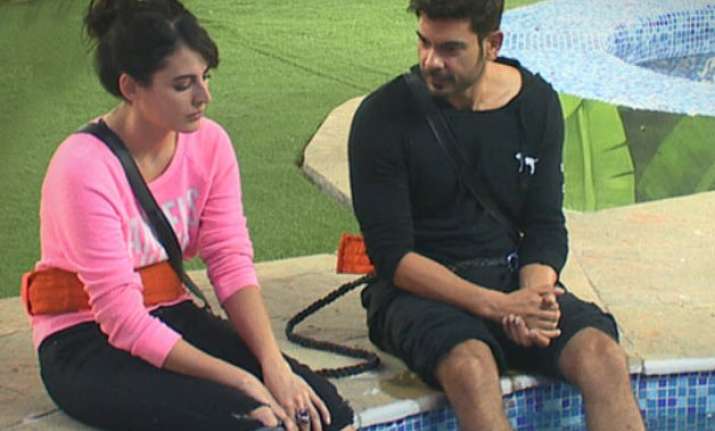 New Delhi: When the makers of Bigg Boss asserted that the ninth season of the hit reality show is going to revolve around the concept of double trouble, we never thought this was coming.
In a latest twist of the show, this week's nominations sent new tension waves across the house. Monday marks the day of nominations and this week jodis were asked to nominate one another.
Bigg Boss instructed that this week each pair had to nominate themselves and save their partner. While everyone at the house lost their cool at this idea, Mandana Karimi was firm with what she wanted.
All the contestants started discussing about the nominations but she chose to stay quiet. In fact Mandana did not even discuss it with partner Keith.   
A source from the Bigg Boss house revealed to a leading portal, "Keith tried to discuss the nominations with Mandana but she snapped back at him saying he's trying to influence and brainwash her. Keith is shocked that Mandana actually spoke up so harsh."
Keith will be seen agreeing to Mandana's stubbornness. In the first week we saw how the Iranian model was called a drama queen and disliked by everyone for throwing tantrums. Now, that she has put herself at risk to save Keith will she become the favourite of the inmates? Moreover, will Rochelle, Keith's girlfriend like the fact that Manadana did something for Keith which she couldn't. We will keep you posted with more updates.