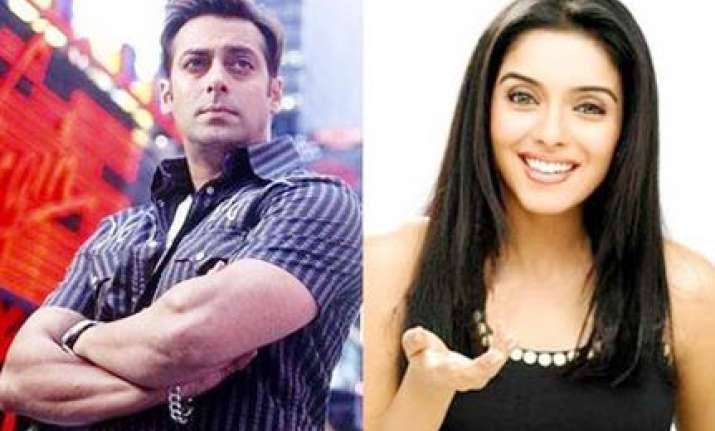 After the fiasco that was London Dreams, you would think Salman Khan would steer clear of films co-starring the Ghajini girl Asin. Not so!
Not only did Bollywood's macho man readily include Asin in Anees Bazmi's Ready, he was also all set to sign another film - Bodyguard - his sister Alvira's production, with Asin, reports Mumbai Mirror.
According to a source, "Salman was bowled over after he saw the rushes of Kavalan, which has Vijay and Asin in the lead. He wanted to do the Hindi remake and wanted Asin opposite him."
However, we hear, Asin declined the offer. Says the source, "Asin said a polite 'no' to the Kavalan remake for two reasons. After Ghajini, in which she starred in both the Tamil and Hindi versions, another Tamil-to-Hindi remake seemed monotonous to Asin. Moreover, three films in a row with Salman (after London Dreams and Ready) would've sent out wrong signals to Bollywood. Asin would like to work with other stars now."
Reports indicate that the actress is on the verge of signing Hindi films with Shah Rukh Khan and Saif Ali Khan. Surprisingly, Salman completely understands her point of view. The two have decided not to do any more films together until Asin finds her way in Bollywood.
Asin is guarded in her response to questions about the films she has said no to in Bollywood. "It isn't right to talk about films I didn't do. But yes, I've just wrapped up the Tamil film Kavalan. Salman's sister is remaking it as Bodyguard in Hindi, and I'm not part of it. In fact, when the director - Siddique - made the same film in Malayalam two years ago, I couldn't be part of that. I had promised him I'd do the Tamil version and I did it," the actress clarifies.