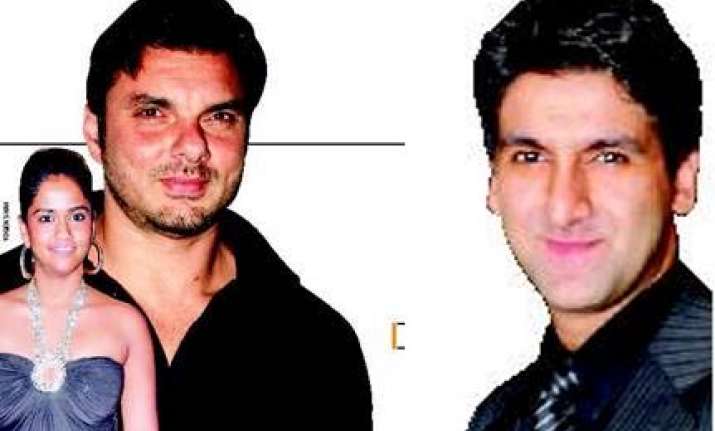 Bollywood producer Sohail Khan is not willing to forgive Ashish Raheja, who allegedly dropped a drink on Khans sister Arpita on a boozy night, reports Mumbai Mirror.
Sohail and Ashish almost came to blows at Olive bar in Bandra when Raheja allegedly misbehaved with Khans sister Arpita recently.
The report says, Ashish is now repentant. On Tuesday at Sunny Deewans party at a five-star in Santacruz, he walked up to Sohail Khan and apologized for his misbehaviour at Olive.  
But Sohail was in no mood to forgive. He categorically told Ashish to apologize to Arpita, and only then would things be okay. A friend of Sohail says, Sohail would have definitely forgiven Ashish had his misdemeanour not been directed at Arpita. The Khan brothers are very protective about their sisters.  
Sohail confirmed: " Yes,this happened. Ashish did apologize to me about the incident. He came up to me at Sunny's party and apologized".  
So why hasn't he forgiven Ashish? "I told Ashish that he needs to say sorry to Arpita."