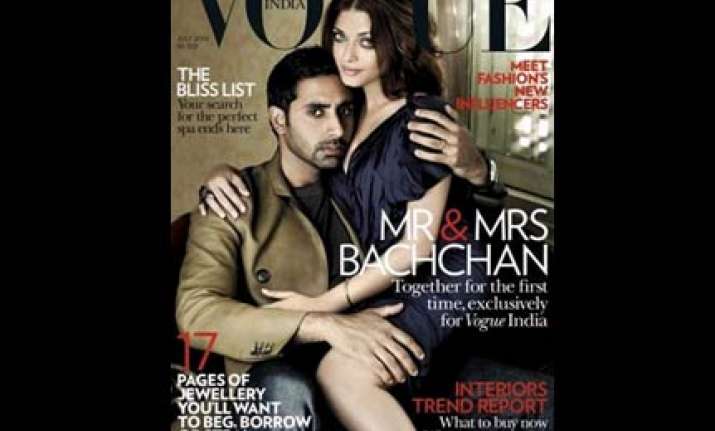 The fashionable couple finally got their due as they appeared together on Vogue for the first time. After models and picture-perfect actresses, the magazine got  the power couple Abhishek Bachchan and Aishwarya Rai for their July cover page, says a media report.
Not only did Abhi-Ash enjoy the shooting for the ad in the best haute couture, they were comfortably cosy during the elaborate shoot in Istanbul. Obviously, they were fascinated by the exotic place and its charm.
Keeping up with the season, Abhi has donned jackets teamed with tees while Ash's dresses are short and classy. While shooting for Vogue, the lovely lady said it was a 'wonderful' experience as Vogue always comes up out with classy covers.