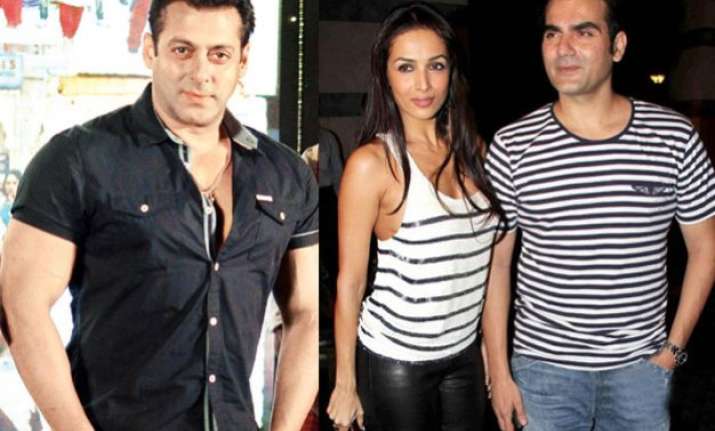 New Delhi: Arbaaz Khan and Malaika Arora's marriage hit a rough patch recently. There have been rumours floating that things have fallen apart between the two and the couple is looking for divorce.
But it seems, Salman Khan will not let his brother Arbaaz Khan's 18 years of marriage with Malaika Arora end on a sour note. The 'bhai' has taken charge and is trying very hard to save his brother's marriage.
According to media reports, Salman Khan called Malaika Arora Khan a few days ago for a long chat. The superstar also advised her to think twice before ending her 18-year-old-marriage.
The report further stated that Malaika Arora Khan's parents Joyce and Anil Arora too visited their daughter's sasural -- Galaxy Apartments in Bandra -- on Monday. This meeting evidently was in regard to sort out the issues between the couple.
Besides, Salman also attended a patch-up meeting with Arbaaz Khan and Malaika Arora recently. Arpita Khan, Ayush Sharma, Amrita Arora were also present in there to make things work out.
However, Arbaaz and Malaika left in two different cars after the meeting, indicating that all is still not well.
If this wasn't enough, recently Sallu Bhai also attended the anniversary party of Malaika's parents.
Well, Salman is not married yet but he surely understands the significance of seven vows and that is why he is trying best to save Arbaaz-Malaika's marriage.
We hope he succeeds!