Amitabh Bachchan is an actor for all ages. Mr. Bachchan ensures he keeps his fans posted on everything that happens around him.
Not only this, maybe it is his jovial nature with the younger batch that makes this megastar irreplaceable. He indulged in a cute conversation with Anushka Sharma on Twitter, where, after the actress said she would like to block people who rant nonsense, he replied, "don't you dare block me." He also is the one who appreciates talent, so when Sujoy Ghosh's short film 'Ahalya' awed audiences, he praised the film by saying Ghosh had done a brilliant job.
Such is the persona that he owns.
In tune with his nature of appreciating talent, Amitabh Bachchan praised Kangana Ranaut. The actor took to Twitter to call Kangana talented and wonderful. He also added that he was happy he got a chance to work with her.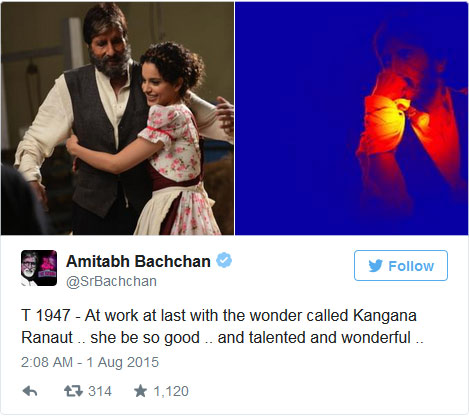 The "Tanu Weds Manu Returns" actress will be seen acting with Amitabh Bachchan for a commercial. This commercial is being directed by ace director Rajkumar Hirani.
Not only did Big B praise Kangana, he applauded Rajkumar Hirani as well.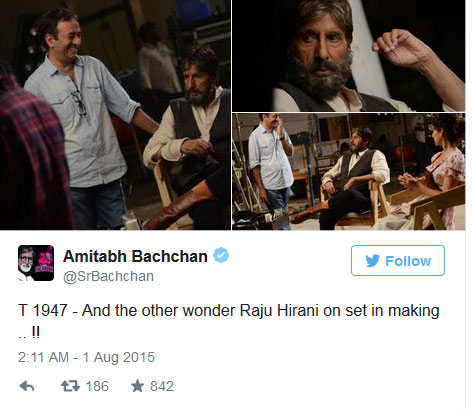 The 72-year old actor had earlier sent flowers and a note after he was impressed by the performance of Kangana in 'Queen.'
Well, his gestures just prove the saying that the tree laden with maximum fruits is the most bent!