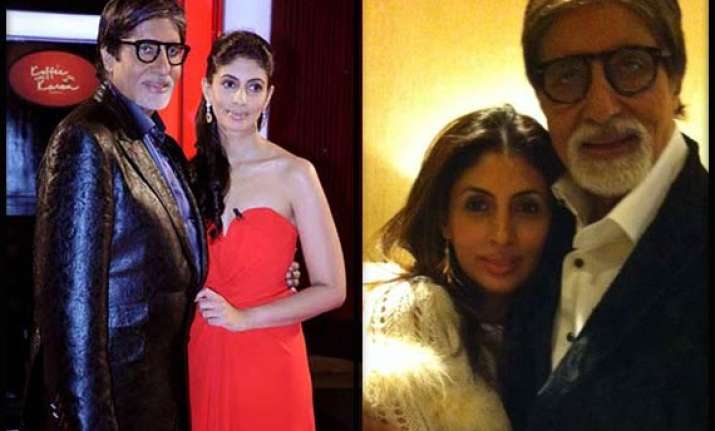 Mumbai: Bollywood superstar Amitabh Bachchan says that this year Holi has coincided with his daughter Shweta Nanda's 40th birthday and he is spending the day with her.
"We do not celebrate it (Holi), again. There have been discomforting news for the year, the passing away of relations distant...it would be disrespectful to be immersed in the colours of abandon and joy when some among us mourn," Amitabh posted on his blog Sunday.
The 71-year-old is spending the day with Shweta.