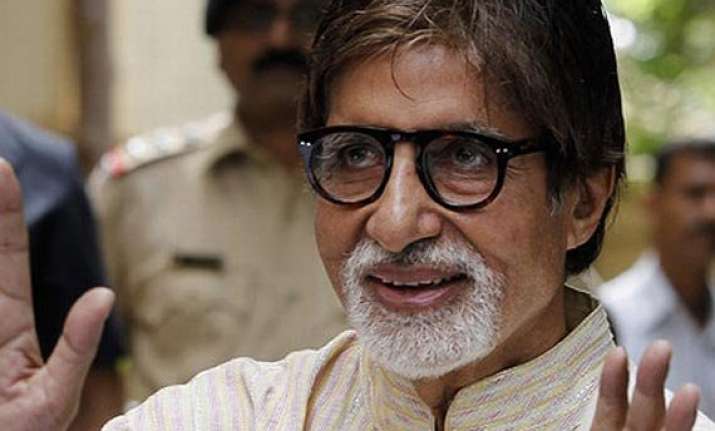 New Delhi: On his 72nd birthday, Amitabh Bachchan is geared up to surprise his fans! An active user of social networking media, he will sending a personal video message and digitally signed posters to a few lucky ones on Saturday.
This is his way of "reciprocating the love" of his audience.
Big B, in association with micro-blogging platform Twitter and celebrity digital media network Fluence, will respond to all his fans that follow him on Twitter handle @SrBachchan, and tweet and send him birthday wishes with the hashtag #AB72Wishes starting Wednesday.
These lucky fans will receive a digitally signed, specially autographed poster by Amitabh, and one of the fans will also receive a specially recorded personal video message by the Big B.
"Every year on my birthday, I am overwhelmed by love and affection that I receive from my fans, from across the world. This year, I have found this unique way to reciprocate the love, even though the message is communicated through a digital medium for me it is as personal as wishing each individual myself," Big B said in a statement.
The actor, who has a fan following ranging from the age groups of 8 to 80 years, has over 10 million 'followers' on Twitter and 16,000,000 'likes' on his Facebook page. In fact, he is the most followed person on Twitter in India.
"Mr. Bachchan has been setting standards in using Twitter to connect with fans in real-time and sharing his voice on the platform. We are delighted to host his birthday celebration on Twitter and bring a new experience to his millions of fans and followers," said Rishi Jaitly, market director (South and Southeast Asia, Twitter.