Follow us on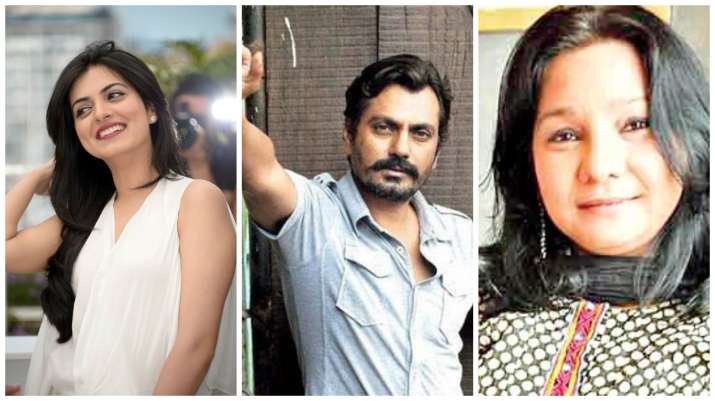 The critically acclaimed actor of Bollywood, Nawazuddin Siddiqui, is an icon for many. The man who bears no similarity to typical Bollywood heroes, successfully made it to the top with his will power. His story of rags to riches and his long period of struggle continue to be an inspiration. So far, the actor was known particularly for his remarkable acting skill and his tough journey of becoming a leading man in Bollywood. But after his book 'An Ordinary Life: A memoir' the general perception about Nawaz has drastically changed. The actor has revealed explicit details about his intimate relationships including that with his Miss Lovely co-star Niharika Singh and theatre artist Sunita Rajwar.
In the book, Nawaz has described himself as a selfish man who ''comes to women for his own needs''. He also defined himself as a selfish bastard who just wants to make out and leave. An excerpt from the book reads: ''A hundred, or so it seemed, little candles flickered beautifully. She wore soft faux fur, looking devastatingly gorgeous, her beauty illuminated even more in the candlelight. And I, being the lusty village bumpkin that I am, scooped her up in my arms and headed straight for the bedroom. We made passionate love. And just like that, out of the blue, I began a relationship with Niharika Singh, a relationship which I did not know then would last for almost one and a half years.'' His co-star Niharika has accussed the actor of fabricating stories in order to ensure that his book gets readers.
We understand that Nawaz wanted to give an insight into his personal and professional life in the book but was there any necessity to elaborate the moment which was too personal. Was there any importance to mention details about what the lady was wearing and how you began making love? Terms like ''candles flickered beautifully'', ''soft faux fur'' seems to be taken out straight from some erotic novel. Nawaz, it is good to be straight-forward but there is no achievement in baring it all about one's intimate affair and that too, without the consent of the other person. ''None of what he has written has been with my knowledge, let alone my consent. It is this very aspect of Nawaz that caused me to end my relationship with him in the first place,'' says Niharika. Just because the person is your ex, one has no right to mess with his/her privacy.
It was not much before that we Indians learnt the meaning that ''NO'' means ''NO'' before Nawaz's book came out allegedly degrading the meaning of 'consent'. Many are claiming that Niharika's act is a cheap publicity gimmick but what about Sunita Rajwar, Nawazuddin's first girlfriend? The autobiography also spilled the beans on Nawaz's relationship with Sunita and how they broke up because of his poor financial status. Sunita who is a renowned theatre artist has acted in multiple films and television serials accussed Nawaz of being a sympathy seeker and manipulating facts in his favour. In a long Facebook post titled "An Ordinary Life" Of "Extraordinary Lies", Sunita wrote that she left Nawaz because of his poor thinking as he used to disclose their intimate details to common friends.
How would it feel if one fine morning you wake up to find your private life in the news? Privacy is a person's fundamental right and violating to make your book fly off the shelves is disgusting.Creating controversy before a release or launch has been an old ritual in glamour industry, hence there are also chances that such details have been added only to ignite the fire. What do you think?