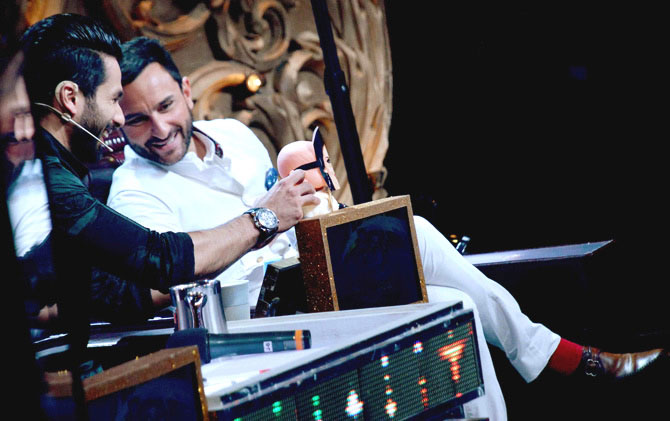 Coming together of actors Saif Ali Khan and Shahid Kapoor for a film is no less than a casting coup. And the fact that the film is a love triangle makes it for a must watch, given the real life history of the two.
Only director Vishal Bhardwaj, who has given career defining roles to both the actors, could have managed to do that. He has earlier directed Saif in 'Omkara' for which the 'Chhote Nawab' went on to win a National Award and has given Shahid two of the best movies of his career – 'Kaminey' and 'Haider'.
While the excitement for 'Rangoon' was there from the word go, one of these two actors was nervous about how would people react to the film.
Well, it was Shahid was had apprehensions in his mind, which have now been cleared following the tremendous response to the trailer.
The 35-year-old star, who shared the first look and trailer of the film, thanked fans for giving it a thumbs up.
"Thank you thank you thank you guys. Was rather nervous about this one. The response has been tremendous. Big big love to you all," Shahid wrote on Twitter.
Given his exceptional track record with Vishal, one would wonder what worried the 'Jab We Met' actor.
The film, which is set to release on February 24 this year, also stars Kangana Ranaut as the love interest of both Saif and Shahid.