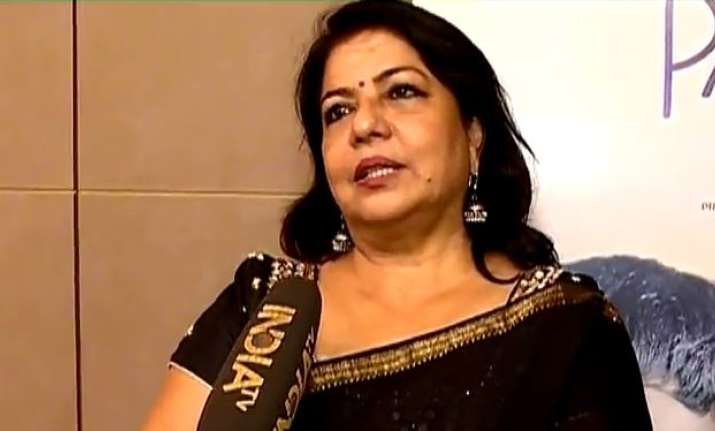 Priyanka Chopra is a multi-talented actress of Indian film industry. From establishing foothold in Hollywood with Baywatch to donning producer's hat, Priyanka's performance has been at par in every field. And, who doesn't know that she has a sexy voice as well. Priyanka who mostly stays abroad with frequent visits to India is busy with producing regional films. In an attempt to boost regional cinemas of the country, her effort is laudable. After producing National-Award winning Marathi film Ventilator, she has a long list of Sikkimese, Konkani and Bengali films in her kitty.
While talking to India TV, the 'Barfi' actress's mother Madhu Chopra who co-owns the production company Purple Pebble Pictures, said that it was Priyanka's idea to encourage regional cinemas. "You know Priyanka... she has a different thinking. She walks on the straight path but not like others. She told me "We exploit stories from different regions but give them nothing in return. So why not promote regional movies." If the film is good, it can be shown nationally, if excellent then it can get global platform via Priyanka. Till now, we have produced Bhojpuri, Marathi and Sikkimese movies and will soon start work on Assamese, Malayalam and Bengali."
Talking about their Sikkimese film Pahuna, Madhu Chopra said, "We not only produce movies but also empower them with skills of film industry by casting actors and appointing crew from the region. Moreover, Government of Sikkim also supported us in our move. We have been able to make good films without thinking much about commercial aspects" When asked whether Priyanka goes through the scripts of her production, her mother said, "Priyanka reads, makes notes and discusses about changes that are required. While rejecting any script, she gives the reason. She has learnt skills of cinemas from the industry itself. Who can be a better teacher than her?"

Watch the full video here: