New Delhi: All those cinema goers who were depressed with the reports of Censor Board banning 'Udta Punjab', here is one good news for you.
The makers of this multi-starrer movie have released a teaser poster for their upcoming song "Ud Da Punjab".
The song, reportedly, is going to be the anthem for Udta Punjab. This poster stands true to the movie's tagline 'Drugs Di Maa Di'.
Take a look.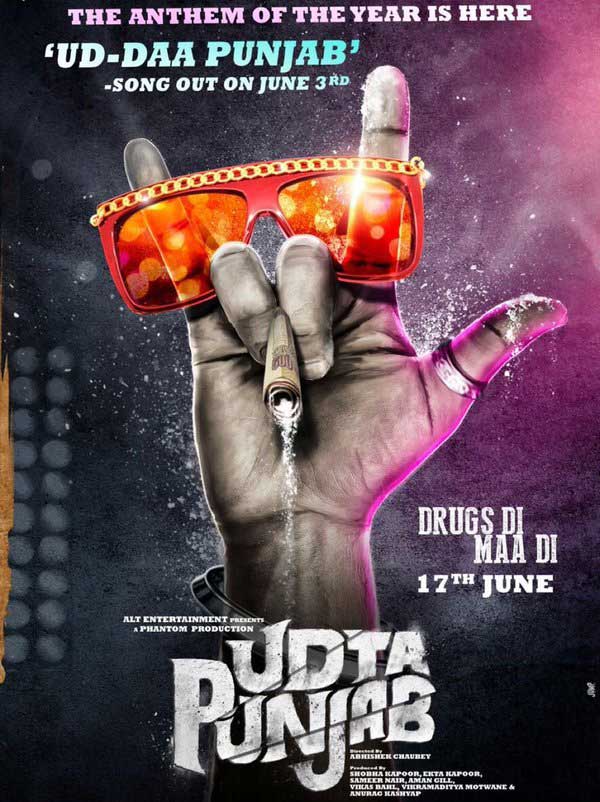 The song video will be officially releasing on June 3 but the audio is already listed on the movie's jukebox.
Epic! Kareena Kapoor cracks 'high-end' joke on ex-flame Shahid Kapoor
Sung by Amit Trivedi and Vishal Dadlani, the song 'Ud Da Punjab' has some really good lyrics.
The top notch voice of Amit teamed with Vishal's killer rap is giving it the required trippy effect to be a hit as soon at it rolls out.
Udta Punjab, the movie based on drug abuse in Punjab, is garnering a lot of attention. And it's not just the trailer or the music of the film that has acquired praise but the fact that it's plot is hard-hitting is what making it the most anticipated movie of the year.
Starring Shahid Kapoor, Kareena Kapoor, Alia Bhatt and Diljit Dosanjh in lead roles, Udta Punjab is slated to release on June 17 2016.