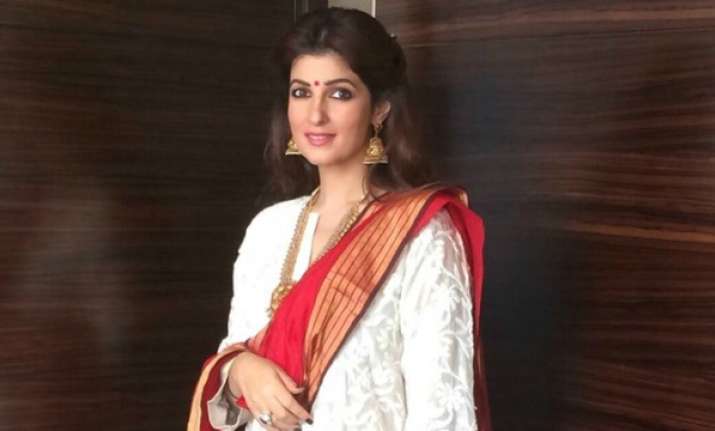 Actress and writer Twinkle Khanna who has an opinion on everything has found humour in not keeping the Karwachauth fast. On the micro-blogging website Twitter, Twinkle explained that since marriages don't necessarily mean forever these days, keeping fast is not needed
The festival of Karwachauth is celebrated for long lives of husbands. Without drinking even a drop of water, wives keep fasts for the entire day.
But seems Mrs Funnybones, as Twinkle is known in the social media circle, knows well that the norms are changing. In her tweet she made a point that since by the age of 40, second marriages are a common thing these days maybe no one wants the husbands to last a lifetime.
This is what Twinkle tweeted:
These days by 40 u could be on the way to your 2nd marriage so what's the point of fasting-don't need the men to last that long anymore:)

— Twinkle Khanna (@mrsfunnybones) October 19, 2016
On her sarcastic tweet, a netizen tried to troll her asking what if the husband dies if the wife doesn't fast? To this Twinkle said that in countries in which no one fasts for husbands live longer than Indian husbands.
That is a possibility-so I checked longevity records-100 countries where men without anyone fasting for them live longer than Indian men:) https://t.co/rBspyZDzni

— Twinkle Khanna (@mrsfunnybones) October 19, 2016
There is no messing with Twinkle, trolls.
This tweet is another of Twinkle's spot on answer to the existing age old customs. A few days ago, a Twitter user asked her why she didn't change her name from Khanna to Kumar. To this she had said that she is married but not labelled.
Well, Mrs. Khiladi Kumar you once again ruled the Internet with your witty reply.