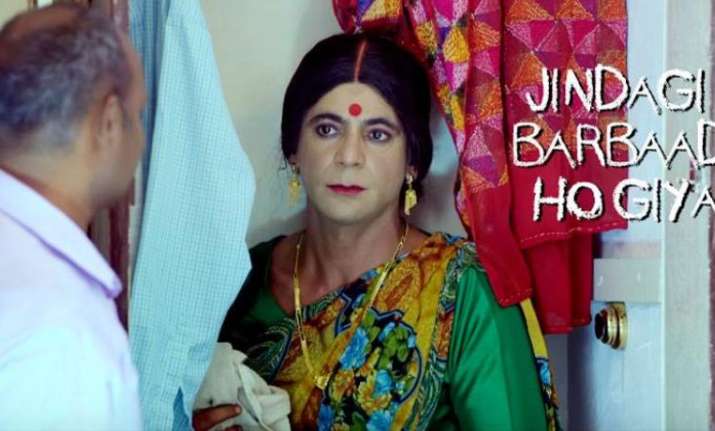 Soon after Sunil Grover's confession that he wants to entertain with dignity and is not tempted by money, Sony TV has reportedly added another twist to the tale.
According to media reports, the channel could replace The Kapil Sharma Show (TKSS) with a new show of Sunil Grover. 
After the recent mid-air spat between stand-up comedians Sunil and Kapil, the latter has been continuously trolled for his alleged misbehave with his TKSS co-star Sunil.
My intentions are to act and to entertain with dignity. For me, money can't be the only reason to do something, or not to do something. 🙏

— Sunil Grover (@WhoSunilGrover) April 5, 2017
Reports also surfaced that many celebrities have boycotted Kapil's show. Recently television actor Karan Patel, who is popular for his role of Raman Bhalla in TV soap Ye Hai Mohabbatein also gave a piece of advice to Kapil. He suggested the TKSS host to stay grounded and humble to earn life-long fame.
Thank u all for ur love n best wishes.. shooting in forests of rajasthan .. so couldn't come on line.. love always..stay happy

— KAPIL (@KapilSharmaK9) April 3, 2017
Karan took to his Instagram and wrote, "Kapil Sharma's incident proves that if you want to be LOVED and RESPECTED for LIFELONG and NOT MOMENTARILY ... there just one simple thing to do .... "Head on your shoulders and feet firm on the ground".
Soon after Karan's comment, Karan's close friend and Producer Ekta Kapoor also reacted and said ''so true.''
This is not for the first time that any actor has reacted on Kapil and Sunil's alleged scuffle. Earlier comedians like Krushna Abhishek, Bharti Singh, Ehsaan Qureshi and many others has also reacted on Kapil and Sunil's ongoing controversies.
Reports were also making rounds that Sunil might come up with a new show. Recently Sunil even performed a live show in Delhi as the popular character Mashoor Gulati.