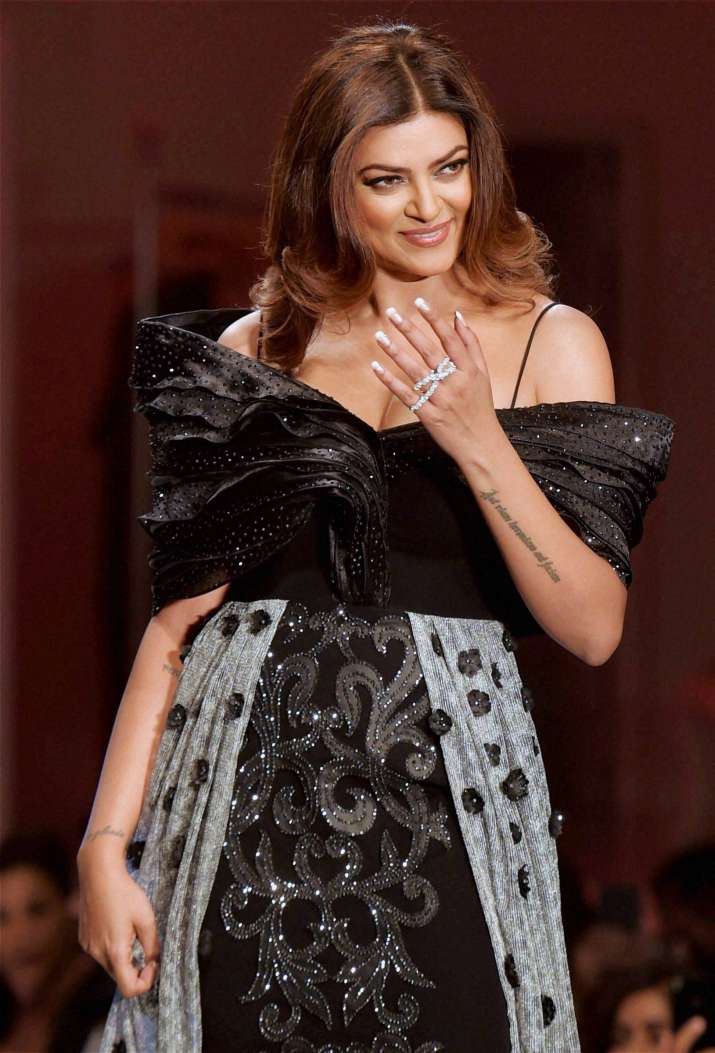 Megastar Amitabh Bachchan's upcoming movie 'Aankhen 2' is back in the limelight. The movie, which happens to be a sequel to 2002 release 'Aankhen', recently grabbed a lot of eyeballs after one of the wardrobe malfunction of lead actresses Regina Cassandra.
Now, another actress is creating a buzz about the movie.
We are talking about Sushmita Sen, who played a vital role in 'Aankhen'.
Reportedly, the former beauty queen was approached by the makers of 'Aankhen 2'.
While Sush initially agreed to be a part of the movie, she had one prior condition.
According to the media reports, the 'Dastak' actress asked the makers to change the genre of 'Aankhen 2' to horror. Sushmita, reportedly, stated that since her role ended in the first part itself so she would agree to be a part of the sequel only if it's a horror flick.
Indeed, this demand was unacceptable by the makers since the first instalment was a heist thriller drama.
But Sen remained adamant to her demand and eventually ended up loosing 'Aankhen2'.
Earlier, Ileana D'Cruz too had refused to be a part of the movie.
We wonder who the makers will rope in as the leading ladies of the Amitbah Bachchan starrer.
Helmed by Aneez Bazme, 'Aankhen 2' will also feature Arjun Rampal and Anil Kapoor in lead roles.