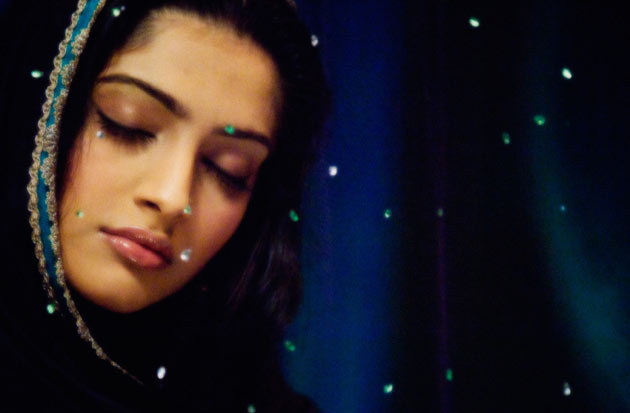 People around the world can be seen in the joyous and celebration mood as it's the auspicious occasion of Eid, which is celebrated at the end of Ramadan, the holy month of fasting. On this occasion Bollywood actress Sonam Kapoor shed light on the real meaning of Islam and tells us about peace. 
Actress Sonam Kapoor not only extended her greetings on the festival of Eid, but also shared a religiously important message on the occasion. The Neerja actress shared a beautiful picture from her 2013 hit film Raanjhanaa, which also stars Dhanush in lead role. 
In the picture Sonam is looking extremely gracious donning a yellow salwar suit with half braid. Sonam can be seen talking about Islam and peace. She teaches the exact meaning of Islam and from where the word is derived. 
Captioning the picture Sonam wrote, ''The word "Islam" is derived from the word meaning "peace" in Arabic. Islam is a religion revealed to mankind with the intention of presenting a peaceful life where the infinite compassion and mercy of God manifests on earth. God calls all people to live by the moral values. He sets so that compassion, mercy, peace and love can be experienced all over the world. "O You who believe! Enter absolutely into peace (Islam). Do not follow in the footsteps of satan. He is an outright enemy to you." (Holy Quran: 2, 208).''
Meanwhile, other Bollywood celebrities Farah Akhtar, Elli Avrram, Esha Gupta, filmmaker Farah Khan and others also extended their Eid wishes by sharing interesting pictures on Instagram.