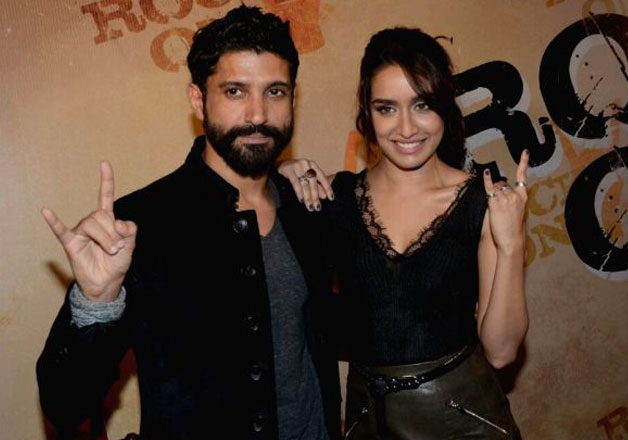 Bollywood actress Shraddha Kapoor, who is gearing up for the release of her upcoming movie 'Rock On 2', is creating a lot of buzz lately for her personal life.
It is rumoured that the young actress is dating Farhan Akhtar, her co-star from 'Rock on2', who announced his separation with wife Aduhna Bhabhani early this year. As per the gossip mongers, Farhan's illicit affair with Shraddha was one of the key reason behind his split.
The rumours have distressed the 'Haider' actress clearly who feels it is unfair to her and that such reports do bother her.
Shraddha states that it upsets her as such reports take away the focus from her work and despite giving the best in her movies, all she is talked about is for the apparent affairs
"Even in the past, I have been linked up with people and it is not fair to me. It is unfair to an actor that working together and then when you give the interview you are talking so much about the film but the headline of the interview is whatever I have said about this question right now. I feel it is very unfair to me if you will not talk about the film but something along the lines of the link up", Shraddha told an entertainment portal.
Earlier, Farhan Akhtar had also lashed out at the gossip mongers for spreading baseless rumours and said that it is hypocritical to think that a guy and a girl can't be friends after working together.
Interestingly, this is the first time Shraddha will be sharing the screen space with Farhan in 'Rock on 2', which is a sequel to Akhtar's 2008 release 'Rock On'.
Shraddha had earlier said that she was overwhelmed by the aura of 'Rock On' and had made up her mind to be a part of the sequel whenever it was made.
She further averred that it was like a dream come true when she was finalised for the role. However, she did had to put in a lot of efforts to get in to the role she plays in 'Rock On 2'.
Given the success of 'Rock On', hopes are high with its sequel as well. Now only time will reveal of 'Rock On 2' will be able to stand true to everyone's expectations.
Directed by Shujaat Saudagar, 'Rock On 2' also features Arjun Rampal and Purab Kohli in key roles. The movie is slated to release on November 11.