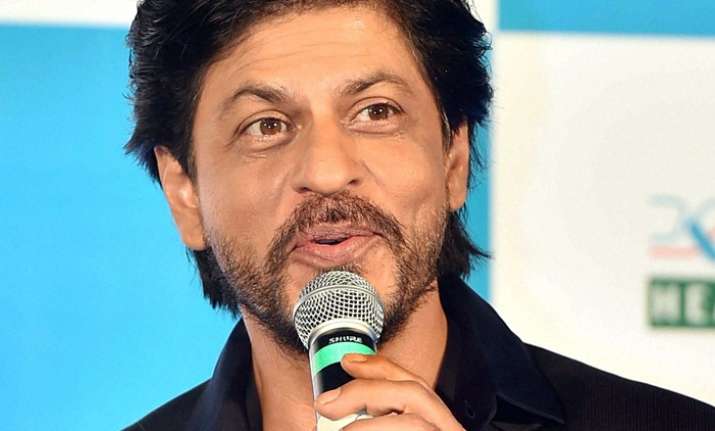 Superstar Shah Rukh Khan revealed a weird habit of himself to get out a character of a movie. SRK, , during a recent interview, said that after every movie he takes a two long hour shower to rinse himself.
As unbelievable as it sounds, the Badshah of Bollywood said he does it. He added that he doesn't use soap or shampoo, just stands under the shower and tells himself that the movie is over and he need to get out of it.
Even Shah Rukh's 'Dear Zindagi' co-star Alia Bhatt, who accompanied him to the interview, was surprised to know this process of SRK. She even took a swipe at SRK for not using soap. To this, SRK waved his mane and gave a witty reply, "I am naturally fruitful".
This is not the first time that Shah Rukh's trips to bathroom have become a topic of conversation. A few weeks ago on the chat show 'Koffee With Karan', SRK revealed that he takes long showers, a habit that irritates wife Gauri Khan.
Shah Rukh Khan and Alia Bhatt's 'Dear Zindagi' directed by Gauri Shinde has created quite a buzz. The 'takes' about the movie that have been released hinted that the story has a fresh edge to itself.
One of the highlights of the movie has been the camaraderie shared between Alia and SRK. While Alia went on record to say that working with King Khan was a dream come true for her, SRK has said that she is extremely talented and her career looks bright. 
Speaking about the movie, Shah Rukh had earlier said that he doesn't get offered such kind of cinema because of his stardom. He further added that he is glad to be a part of 'Dear Zindagi'.
Also starring Kunal Kapoor, Angad Bedi and Ali Zafar the movie will release on 25th November.