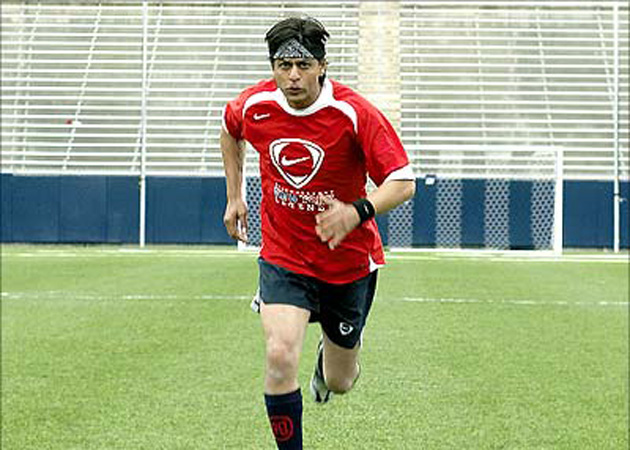 Bollywood superstar Shah Rukh Khan recently took the social media with a storm after he shared a hilarious video of himself trying to copy the athletic moves of sports stars Michael Jordan and Lionel Messi.
We all know that Shah Rukh has is fond of sports. He not just co-owns a cricket team as Kolkata Knight Riders, but he himself was an ardent sportsperson in his younger days.
In fact, he excelled in sports like cricket, hockey and even football. This is not all, SRK has also played cricket at zonal and national level and was the captain of his team.
Well, after so many years, King Khan thought to try some new moves and went on to copy basketball legend Michael Jordan and star footballer Lionel Messi.
In his recent video on Instagram, Shah Rukh is seen dribbling a ball like Jordan as he kicks it like Messi. It indeed looks hilarious and new boomerang effect of Instagram adds on to the fun level of the video as it keeps repeating is moves.
Well, we can't miss on to say that SRK is looking quite hot while flaunting his athletic moves. In fact, his blue shirt and orange tie is making him look dapper for sure.
On the work front, Shah Rukh Khan is currently busy shooting for his upcoming movie which is tentatively 'The Ring' in Amsterdam. Directed by Imtiaz Ali, the movie also features Anushka Sharma in the lead role.