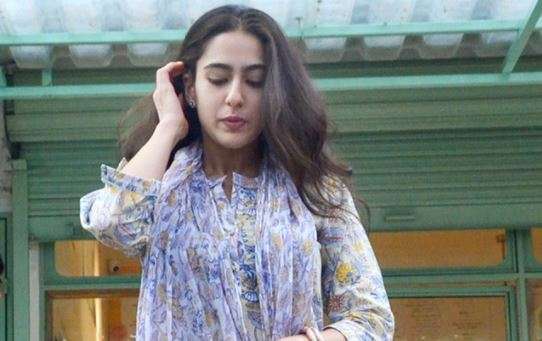 Saif Ali Khan and Amrita Singh's daughter Sara Ali Khan is one of the most awaited newcomers of Bollywood. Her debut movie Kedarnath made a lot of buzz during its announcement. However, soon the film got mired in controversies due to the fallout between producers and the director Abhishek Kapoor. But even after couple of months, there seems to be no settlement between the two parties as Kedarnath co-producer KriArj Entertainment has filed a lawsuit against the director.
According to KriArj, Abhishek Kapoor's unprofessional behaviour and mismanagement have caused delay in the project. The film, whose shooting began in June 2017 was supposed to be completed by the end of last year, however, due to Abhishek's attitude, the future of the ambitious project has gone haywire. A source from KriArj told News18.com, ''Kedarnath is currently in court. The producers believed in his vision but they didn't know he would do something like this to them. He (Abhishek) went to Kedarnath to start the film but suddenly told the team that he was not ready and the makers lost the dates of the cast.''
The source also said that because of Abhishek's inefficient management, all the production houses have suffered huge losses. "Ekta Kapoor has invested over Rs 8 crore in the film, while T-series and KriArj have invested Rs 15 crore each. There's too much at stake and he's not ready to listen. He was supposed to complete the project in October, 2017 but it's been 16 months. Who would want to make a film in 16 months? He cheated the producers," said the source.
There are also reports that Sara's mother Amrita is quite furious at Abhishek for putting her daughter's career in jeopardy. Earlier, an insider said that Abhishek even stopped Sara from signing another film before Kedarnath's release.
While Sara's major rival Janhvi Kapoor is all busy shooting for her first film Dhadak, a cloud of uncertainty looms over Sara's debut movie. Kedarnath, set against the backdrop of 2013 Uttarakhand floods also has Sushant Singh Rajput in it.