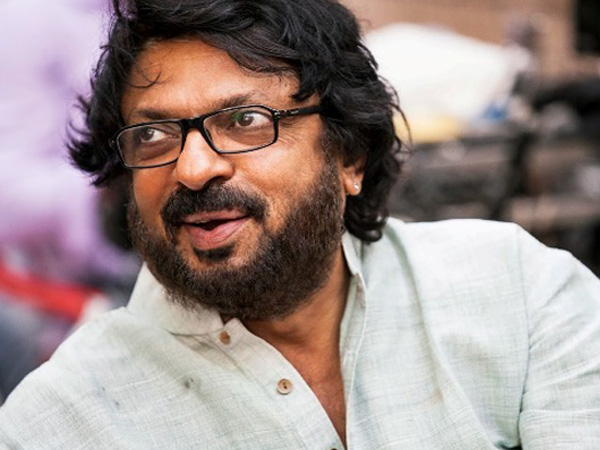 Filmmaker Sanjay Leela Bhansali offered his piece of mind on why the female lead of his magnum opus Padmaavat committed Jauhar at the end. He explained the climax of the film as an act of war, which was carried out by Rajput women. The director has been facing flak from various film critics who didn't like the 'glorification of Jauhar' in Padmaavat. Breaking his silence, he finally put his stance on the matter.
In an interview to Mid-Day, he said, Rani Padmavati decided to turn the tables at Alauddin Khilji by committing Jauhar.
"Jauhar, in this context, is an act of war. Our men have died on the battlefield, but the war doesn't end there. They believe that the Rajputs have been vanquished. But, the women wage the [final] war," Bhansali said.
Film Padmaavat narrates the story of Rajput queen Rani Padmavati who committed Jauhar, an act of self-immolation with thousands of women after learning that Alauddin Khilji and his men will capture the palace. The portrayal of Jauhar faced criticism from many film critics, viewers and Bollywood celebrities like Swara Bhaskar.
Swara Bhaskar wrote an open letter to Sanjay Leela Bhansali, accusing him of 'reducing women to talking vaginas' in his magnum opus. She debated that women have a right to live even if they are raped.
Many didn't agree to Swara Bhaskar's opinion. Sanjay Leela Bhansali said it was Padmavati's decision to make.
"They decide that not a single woman or child would be subjugated to rape, or violation. That's what happened then. So, are people questioning Padmavati's decision?," he said.
"This film is based on a story in which the character performs jauhar. The character doing so was convinced that it was an act of war. I feel it's an empowering thought. She didn't allow the enemy to win. It was a victory of dignity and honour. This is what transpired, and I can't question her. In those days, when there was no solution, harakiri [method of suicide] was prevalent. I can't question it. It is like asking why the Taj Mahal was made when the money spent in doing so could have been used for charity. Some will stand for it, some against it," he said.
Sanjay Leela Bhansali also said it was fair to debate art but one must not impose their opinions on him.
"And that is okay, because any work of art should be debated. But don't oppose my authority to make what I want to, or to narrate it in a particular way. No one is compelled to agree with everything that I have said. As long as we agree to disagree, and the work is thought provoking, it's wonderful," he added.
On a related note, Padmaavat, despite the protests and outrage, is faring phenomenally well at the box office. Within a week, the Deepika Padukone-starrer has crossed the 200-crore mark worldwide. Also, it became the highest opening Hindi film in North America.