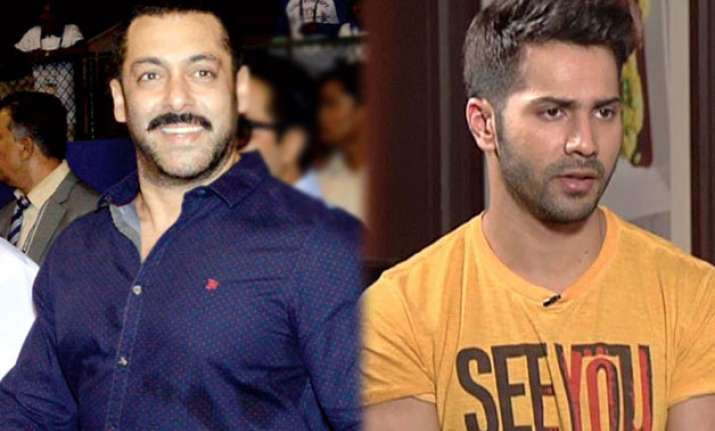 New Delhi: Bollywood stars deal in crores every day. Apart from the movie fees/profits stars rake in great moolahs by cracking deals with leading channels for the satellite rights of their films.
In this case, we are talking about director David Dhawan's son Varun Dhawan.
As per an entertainment portal, the young actor was on the verge of signing an Rs 180 crore deal with Star Network for six films. But, superstar Salman Khan played a spoilsport in the end.
To be precise not Salman Khan, but his manager- Reshma Shetty.
Interestingly, Salman and Varun are managed by the same talent company.
Varun Dhawan was getting Rs 180 crore for six films i.e. Rs 30 crore. This was a golden deal for the young actor, to which even Shetty agreed.
But she had complaints with the channel regarding Salman Khan's fees.
She raised argument with Star Network officials on how they could pay Salman only Rs 20 crore more than Varun. After all, Sallu is a much bigger star than the Badlapur actor – Salman's films register more eyeballs upon its airing on the channel, the most recent case being Bajrangi Bhaijaan and Prem Ratan  Dhan Paayo. Not just that, they even bring in more advertisement revenue.
While the channel had no reservations signing the hefty deal with Varun  Dhawan, the demand for raise in payment for Salman's movies, resulted in halt for 'Dilwale' actor's deal.
As per the last news, things are yet to be finalized between Varun's manager and Star Network.  Let's see how it turns out.
Well! If it had not been for Salman Khan then Varun Dhawan would have been landed this deal worth Rs 180 crores by now.