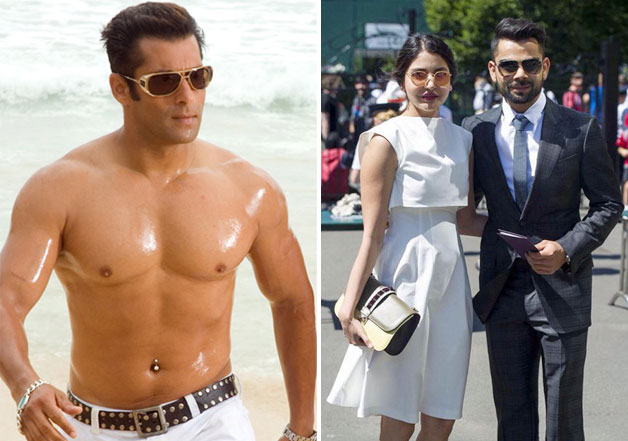 New Delhi: By now everyone who follows Bollywood is aware that the star couple Virat Kohli and Anushka Sharma are back together after the short break-up few months back.
The cricketer-actress duo recently rekindled their relationship and was often seen together spending quality time with each other.
However, it seems, Anushka's 'Sultan' co-star Salman Khan has something to do with the fact that this love story is working again.
According to the report published by an entertainment website, Salman Khan had turned love guru to Anushka Sharma, recently when they were shooting in Budapest for the last phase of 'Sultan'.
The 'Bajrangi Bhaijjan' star, reportedly gave her advice on nurturing her relationship and not giving up on love.
The last time we saw Salman turning love guru was in movie 'Partner', but this time he is dolling the love tips in real life.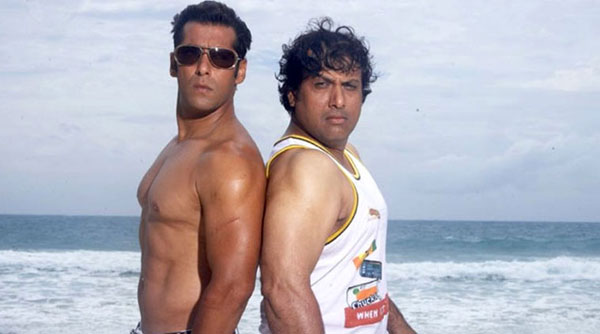 'Khana khaya?' This is what Salman Khan asks when he meets someone!
"He was often heard jokingly saying things to her like 'pyaar ek baar hota hai, if you have true love then keep it'," a source was quoted by an entertainment portal.
The report further suggests that Salman is quite impressed with Anushka's seriousness towards Virat Kohli.
Interestingly, Anushka, in one of the patch-up conditions, had reportedly demanded Virat to commit to marriage and spend time on making the relationship work.
Guess it amazed Mr. Sultan, who himself had not been quite lucky in love.
Though, it's good for Virat and Anushka that Salman is helping them with personal experience. What are your thoughts about Salman turning love guru for Virushka?