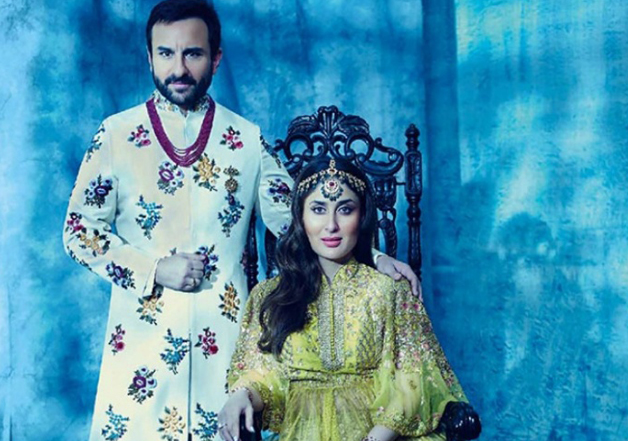 Actor Saif Ali Khan seems to be extremely excited to welcome his third child in the royal family.
The Nawab of Pataudi is being said to carry on preparations in full swing to ensure that new royalty start life with the latest in the world of fashion.
Saif, if the media reports are to believed, recently got in touch with a Delhi-expert in children's boutique store to build a nursery for the baby.  The store that Saif has picked up stays in terms with baby fashion in New York and Paris.
Also, it is being suggested that he has bought an Italian stroller, Peg Perego. This stroller has latest technology and offers a fashionable kit.
Looks like the first born of Saifeena will have a fashionable start. And why not? The baby's parents are known for having high end taste when it comes to lifestyle.
The actor is himself overlooking all the minute details of the nursery as Saif's better half Kareena, who is in her last trimester, cannot make frequent trips to the National Capital.
The to-be-daddy, however, has been sending her pictures of all the options available to seek her opinion.
On one hand where Saif is busy shopping for his third child, Kareena has been unapologetically eating the items she resisted for many years.
A report in a daily pointed out that Bebo, who has been a conscious of what she eats, has been cheating on the diet. She has been relishing the pleasure of biryani and paya soup, almost daily.
Kareena, however, apparently promised to lose all the baby fat, post pregnancy, as she has to live up to her 'zero-figure' benchmark.