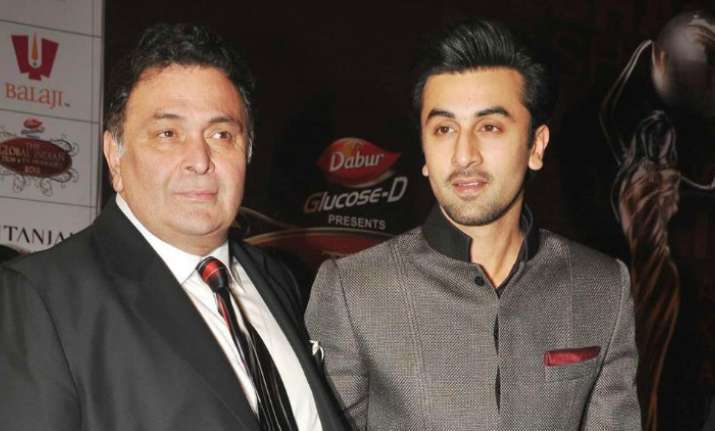 When Rishi Kapoor slammed Anurag Basu for the lukewarm response of Ranbir Kapoor and Katrina Kaif starrer Jagga Jasoos, there were shockwaves everywhere. Now, son Ranbir has come to the forefront to speak on the ongoing issue. The actor said he doesn't agree with his father's criticism of his film but feels his father was only trying to protect him. In an interview with a tabloid, Rishi had slammed director Anurag Basu for being "irresponsible" with the film, which was in the making for over three years. 
When asked what he thinks of his father's criticism, Ranbir told reporters, "My father is a very emotional man. Whatever he said was to protect me in some way. I don't necessarily agree with what he said. 
"'Jagga Jasoos' is something that we worked for three and a half years. We all were aware of what we were doing. Sometimes you succeed, sometimes you fail," he added. The actor said he looks at "Jagga Jasoos" as a learning experience and not a failure. "I don't look at it as a failure, I look at it as a learning. It gave me a lot. The experience of working with Anurag Basu and everyone was very good. I can't answer for somebody else but I don't necessarily agree with everything." 
The actor was speaking at the trailer launch of Sanjay Dutt's comeback, "Bhoomi". At the event, filmmaker Rajkumar Hirani and Vidhu Vinod Chopra were also present. Ranbir is all set to play the titular role in the forthcoming biopic on Dutt to be directed by Hirani. When asked if he is under pressure to deliver with the film, the "Barfi" actor said, "Rajkumar Hirani is one of the finest filmmakers we have. I am happy to work with him because he works really hard on his scripts, very passionately. 
"Having said that, there is no formula to success. Anurag Basu and I worked in 'Barfi' which was quite successful. So it isn't like if you work with this person you'll get a hit, if you work with someone else, you don't know what will happen. I am just happy that I am working with such amazing people," Ranbir said. 
To which, Chopra added no one in the industry is "flop proof" and said "Jagga Jasoos" was a well made film with some "excellent moments." Directed by Omung Kumar, "Bhoomi" is scheduled to release 
(With PTI Inputs)
For more entertainment updates, follow our Facebook page