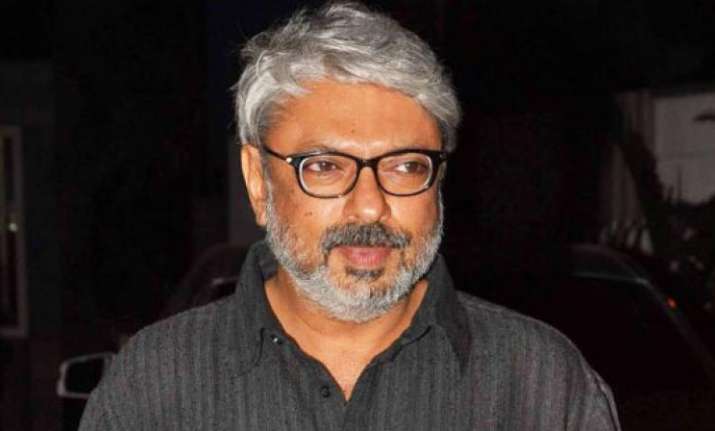 Sanjay Leela Bhansali is one of those Bollywood filmmakers who is known for his larger-than-life craft. He has carved out a niche for himself in the last 25 years in filmmaking. During Padmaavat protests, he stood tall like a valiant warrior tackling all threats, violence and chaos. For such a filmmaker who only speaks through his creations and dedicates himself to each and every scene of his project, what kept him going while all the controversies? Bhansali says it is his love for filmmaking more than himself in life. 
In a recent interview to Hindustan Times, Bhansali spoke on Padmaavat and his journey as a filmmaker in Bollywood. When asked how relieved he is after Padmaavat's release, he says ''I feel extremely good.'' He considers all the controversies as his ''biggest test'' but at the same time says that his ''commitment to the film was resolute.''
''In such situations, you are always thinking, 'Should I give up, or stand up and fight? Amidst all the fear, angst and humiliation, how do you sustain a fight for one-anda half years?' It took all of my 24 years' experience — from 1942: A Love Story (1994) to now — and the fact that I loved this film to get it through. It is like climbing the Himalayas. There will be storms and avalanches, but it's a part of it,'' said Padmaavat director.
What kept him going and inspiring during all the negative noise? Answering the question, the director said he lives and dies for filmmaking and knows nothing besides this. ''If you love something more than yourself in life, then it doesn't matter.  I don't want money or fame. It all felt like someone was attacking my child and I was just nurturing my film. Come what may, I was going to give my everything for this film and not let anyone affect what I wanted to do,'' he said.
Bhansali said that there are more ambitious and difficult movies on his mind. Speaking about his style of filmmaking, he said, ''I have anyway always made difficult films and never taken a shortcut. On paper, a film may seem impossible but if you have the conviction then it cuts across. The conviction and the madness with which you make a film are important.''
However, he is quite upset that a film which glorifies Rajasthan and its rich culture and history hasn't released in the state. Talking about his next move, the director said that as per now his focus will be on his home productions.
Keep watching our Facebook page for all updates