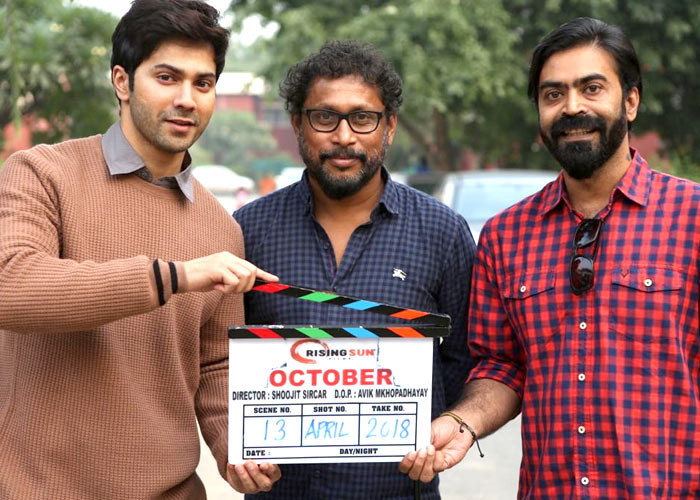 Apart from Sui Dhaaga, Varun Dhawan will be next seen in Shoojit Sircar's romantic-drama film October. The makers chose the perfect day to drop the teaser of the film. On Valentine's Day, Varun Dhawan shared the teaser of his upcoming film October on Instagram. He wrote, "#OCTOBER. Happy Valentine's Day to @banita.sandhu and everyone. A @shoojitsircar film. Written by @juhic3 and produced by @ronnie.lahiri"
Coming to the 1-minute video clip, which features Varun Dhawan with newbie actress Banita Sandhu. In the entire video, it's the background score that enchanted us. Varun Dhawan is seen standing in a green landscape, surrounded by several trees which are set to shed their leaves. This perfectly resonates with the month 'October' which represents the transition from summer to winter. The trees are shedding leaves, signifying the fall season. It also depicts the transition which might take place in the life of protagonists of the film, be it of falling in love or of separation.
On the other hand, the female protagonist of the film, Banita Sandhu is seen gazing outside her window with a cup of hot beverage in her hand. She's looking outside the window, dwelt deep in her thoughts, almost forgetting about her tea getting cold.
The white flowers are most emblematic entity in the entire season. It seems like a memory of the couple is latched with these jasmine flowers, which Varun Dhawan gently picks up from the carpet of green lawns.
As per the reports, October is a Delhi-based slice-of-life drama which explores some of the untraded genes of romance. It depicts the love that comes without any expectations in return. The major sequences of the film have been shot in Delhi. The shooting of the film has been wrapped up in just 38 days. It is slated to release on April 13, 2018. So, October is coming a bit earlier this year!