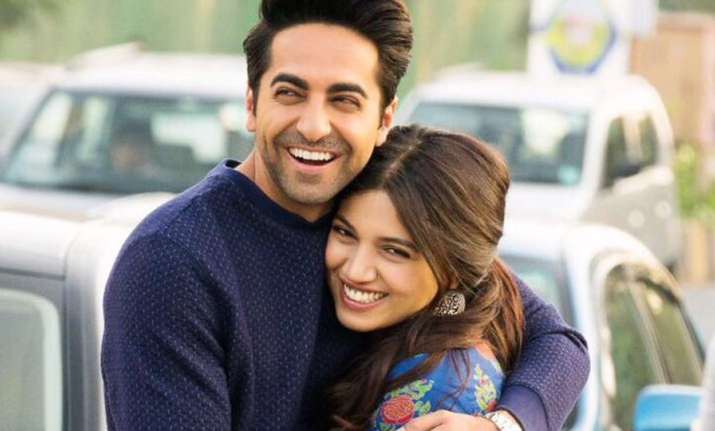 Filmmaker RS Prasanna, who is gearing up for the release of his upcoming film Shubh Mangal Saavdhan based on erectile dysfunction, has said that there is no vulgarity in the film. Her added that the comic flavour is given to it to make it more digestible. Talking about Shubh Mangal Saavdhan, the director gave example of films like Piku and Vicky Donor that dealt with unusual subjects and won the heart of audiences.
"What's the fun in talking about erectile dysfunction if I make it vulgar? It's stupid because the more risky the idea, the more you have to make it digestible. It is extremely critical to the health of the film that it better be funny and sweet," he told PTI. 
The film is a remake of his hit 2013 directorial debut "Kalyana Samayal Saadham". 

 
The director says when filmmaker Aanand L Rai approached him for the Hindi remake, he didn't "rush into it" as he didn't want to mess up with the opportunity. 

 
"As soon as my movie released in Chennai, within 20 days I had an offer in hand to direct a Hindi film. When something happens so fast, you need to take a lot of time to ensure that you don't goof up that opportunity." 

 
Starring Tamil actor Prasanna and Lekha Washington, "Kalyana Samayal Saadham" released in 2013. 

 
"Even while writing the film we were aware that this is a universal theme, when the movie released we started getting feelers from a couple of people in Bollywood. 

 
"I was even told that 'Kalyana...' is a Bollywood movie in the form of a Tamil film. It was very urban, softer in its rhythm. Back of the mind, we knew if the movie does well, there is a chance we can take it to Bollywood." 

 
Rai got busy with his directorial Tanu Weds Manu Returns and Prasanna started a small English film about spirituality. The real work started in 2015 as Prasanna wanted a writer who could do justice to the subject. 

 
"Himanshu Sharma writes exclusively for Aanand L Rai. He has his own rhythm. While he was there to guide, he was working on the Shah Rukh film. So, I needed to find my own Himanshu. I found it in Hitesh (Kewalya). Once he came on board, it was fast." 


It took them six months to change the setting of "Kalyana Samayal Saadham" from Chennai to Delhi-Uttar Pradesh backdrop for Shubh Mangal Saavdhan and come up with a new, organic script which still retained the core essence of the original. 

 
Featuring Ayushmann Khurrana and Bhumi Pednekar, Shubh Mangal Saavdhan is all set to hit the screens on September 1.
(With PTI Inputs)
For more entertainment updates follow our Facebook page