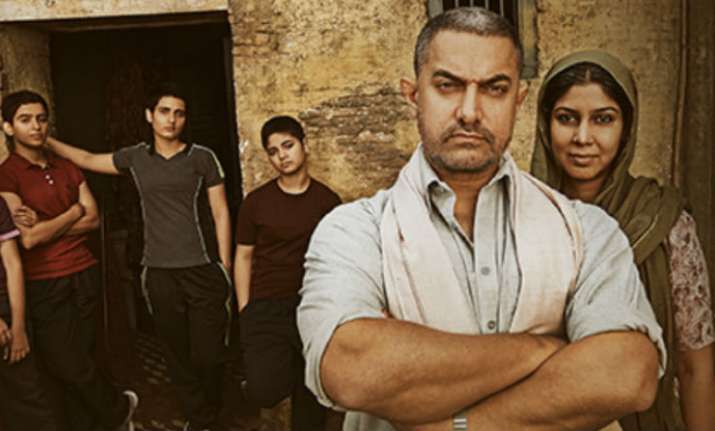 When Aamir Khan decided not to release his blockbuster film Dangal in Pakistan without national anthem and national flag, the entire nation came in full support of the actor.
Now, Maharashtra Government is extremely happy with Aamir Khan and congratulated the superstar on his superb decision, according to latest buzz.
Also Read: Here's why Aamir Khan's Dangal won't release in Pakistan
The Maharashtra Government passed a resolution to congratulate Aamir for his decision of not releasing Dangal in Pakistan without national anthem and national flag, reported ANI. 
The resolution was moved by Leader of Opposition Dhananjay Munde.
Mobashir Hasan, Pakistan's Central Board of Film Censors (CBFC) head, told IANS over social media: "Yes, the board unanimously decided to skip two scenes."
Asked why the Indian flag and anthem needed to be cut, Hasan said: "The decision is the collective wisdom of the board."
He added that it was now up to the local distributor, Geo Films  to release it or not.
Subsequently, Aamir has decided not to release the movie in Pakistan, saying the demanded cuts were crucial to the spirit of the film, his spokesperson told IANS.
"It's a sports-based biopic with no direct or indirect reference to Pakistan. The film only highlights India's nationalistic sentiment, so what is the reason to chop off those scenes?" It was apparently after this request that Aamir Khan decided not to release the film in Pakistan. Even though the film might result in about Rs 10-12 crore in the loss, Aamir is reportedly not ready to edit the scenes," an insider was quoted in Hindustan Times report.
"Dangal" is a movie inspired by the real-life story of wrestler Mahavir Singh Phogat, who trains his daughters to become wrestling champions.
The movie was loved by Indian audiences, which was proved by its whopping Rs 385 crore-plus collection in the country.