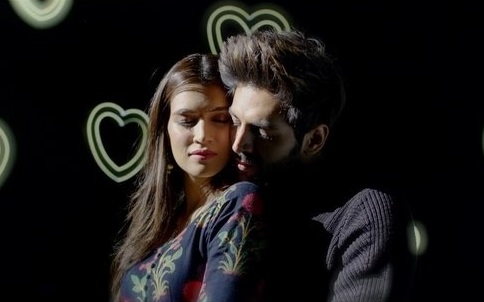 It has become a trend in Bollywood to pick up classic tracks from the 90's and turn them into a trending party number. With likes of Tamma Tamma, Mundiya Toh Bach Ke, Chalte Chalte and others, this trend saw a boom in the industry. However, the saturation point was reached when Kriti Sanon and Kartik Aaryan's upcoming film Luka Chuppi turned out to be consisting of ONLY remakes. To our surprise, music composer Tanishk Bagchi chose an easy way out and churned out an entire album by rehashing the already hit songs. From Coca Cola to Laung Main Elaachi, all the songs were already trending the chartbusters and rocking the parties.
When Luka Chuppi dropped the track Laung Main Elaachi, fans were left disappointed. While some had hopes that the film might have at least one original track, the music composers of this film didn't live up to the music lovers' expectations.
#LukaChuppi Really man 😑 pic.twitter.com/0K3V3jdwsZ

— Tushar Bhardwaj (@Tusharbhardwa13) February 25, 2019
I love the original #TuLaungMainElaachi beautiful voice and so good. #remake ruin the original beauty and #tulsikumar's voice not at all suits it. They can use the original singer.#LukaChuppi

— Kaumudi Chaurasia (@im_kaumudi) February 21, 2019
I really looked forward for music of #LukaChuppi but I'm disappointed although lots of new talent gets a chance but these all almost Punjabi song remake... 😢😢

— rHarish (@im_RohitHarish) February 25, 2019
Aap log bus achche songs ki dhajjiya hi uda sakte ho like poster song

— ANILYADAV (@Anilyadav471995) February 22, 2019
This is first Bollywood movie. "All songs remakes anyone's".😭😭😭😭😜😜

— Vishal Dubey (@264vishaldubey1) February 22, 2019
Kuch to original rakho...... Har gaana copy....... Talent khatm ho gaya hai ya sirf jaldi se paise hi kmane hai....
Viewers, listeners ko kuch to naya do

— Sandeep Zhangta (@SZhangta) February 22, 2019
Soon, comments started pouring on the YouTube videos of Luka Chuppi songs, telling how irked people were to see an entire album made up of remakes. Particularly, fans of Punjabi music lovers slammed the music composers of this Kriti Sanon and Kartik Aaryan starrer for being so lazy and not trying anything new.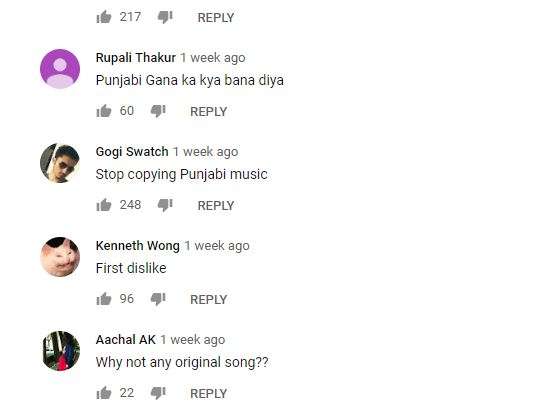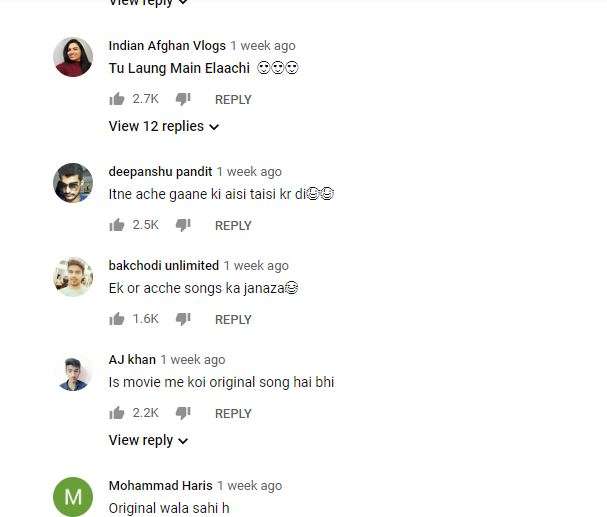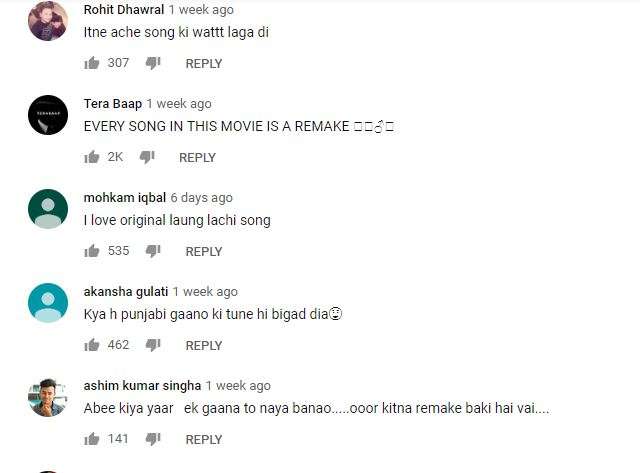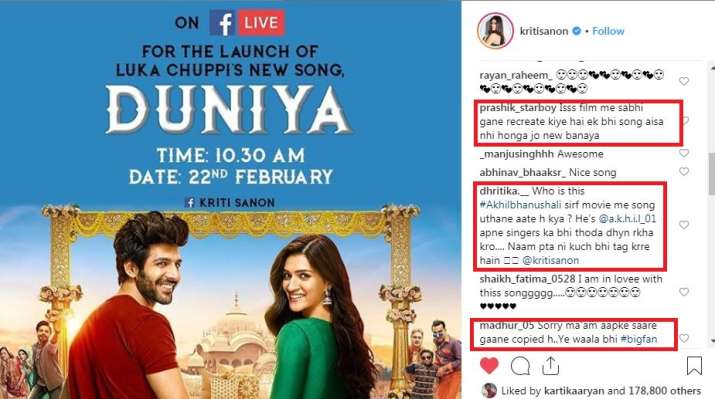 This is not the first time that Bollywood has disappointed us in terms of music. In fact, apart from few music albums (Gully Boy, Laila Majnu, Manmarziyaan), Bollywood hasn't given us any song worth remembering. Most of them are lazy remakes of already-hit classics while the others are cliched romantic renditions with little or no meaning to its lyrics. This is another reason why ardent music lovers have now turned to YouTube channels like Last Cigarette and bands like The Local Train, Parwaaz, The Yellow Diary and others for a non-conventional type of music. 
Luka Chuppi has Kartik Aaryan and Kriti Sanon in the lead roles. The film is based on the perception of live-in relationships in small town. The star cast is supported by versatile and most-loved actor Pankaj Tripathi who is seen adding to the comic factor of the film with his antics. It is slated to release on March 1, clashing with Kriti Sanon's rumoured boyfriend Sushant Singh Rajput's film Son Chiriya.