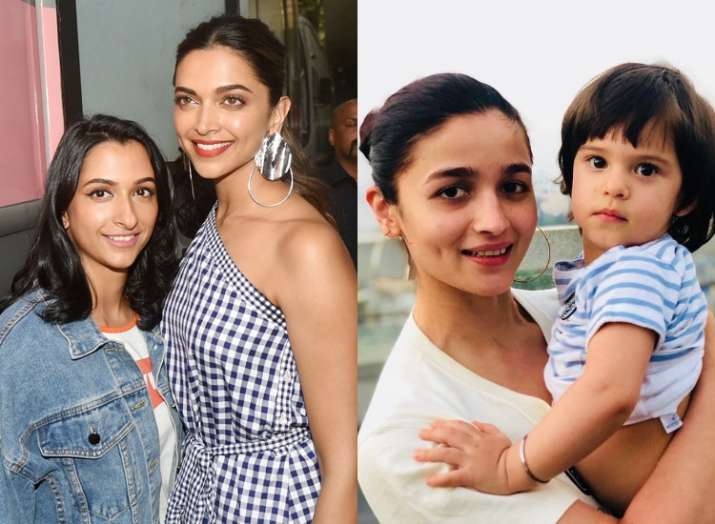 Latest Bollywood News and Updates September 25: After a glamorous weekend in Italy, many Bollywood celebrities are back in the bay. While Priyanka Chopra head straight to work on the sets of her Bollywood movie The Sky Is Pink, lovebirds Alia Bhatt and Ranbir Kapoor decided to spend some quality time with little munchkins Yash and Roohi while father Karan Johar is making a style statement at Milan Fashion Week. On the other hand, Deepika Padukone stands proudly in support of her sister Anisha Padukone and corrects a headline that describes her as 'The Other Padukone'. The actress' latest Instagram post showers all her love on Anisha Padukone. Also, do you know how Sonam Kapoor and Anand Ahuja spend their pool date with Priyanka Chopra and Nick Jonas?
Bollywood is buzzing with news and crispy scoops for you to take in. So set on a ride and know all that is happening in the glamour and showbiz world here. Start scrolling!
Alia Bhatt, Ranbir Kapoor spend time with Roohi and Yash as father Karan Johar turns heads in Italy. See Pictures
After making a splash at Mukesh Ambani's daughter, Isha Ambani's dreamy pre-engagement party, Karan Johar is taking over the roads of Italy by making a style statement wherever he goes. While hitmaker Karan Johar is busy marking his name at the Milan Fashion week, lovebirds Alia Bhatt and Ranbir Kapoor decided to visit his adorable munchkins, Yasha and Roohi.
On Monday, Alia Bhatt and Ranbir Kapoor were spotted outside Karan Johar's house as they arrived to spend some quality time with Yasha and Roohi. Later in the day, Karan also shared an adorable picture of daughter Roohi with elder sister Alia Bhatt and captioned it as 'My Girls'. In the picture, Alia Bhatt is seen holding Roohi in her arms and the two are looking in the camera.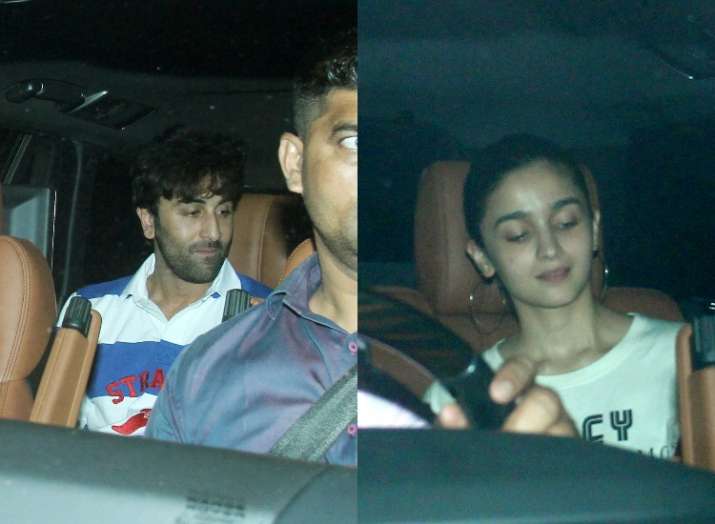 Karan shared another picture of his son Yash in which he is seen posing for the camera. Karan captioned the image as 'Posing like papa! Learning early!' Going by the pictures it looks like lovebirds Alia and Ranbir had quite a gala time with the little munchkins.
Alia and Ranbir have completed the shooting schedule of their upcoming movie Brahmastra in Bulgaria. Meanwhile, Ali has resumed shooting for Karan Johar's production Kalank and Ranbir is taking a well-deserved break. 
Deepika Padukone corrects headline that describes sister Anisha as 'the other Padukone
This is no news that Deepika Padukone is one of the top actresses in Bollywood. More so, she has even become a favorite of all the filmmakers and viewers die to see her onscreen. However, sister Anisha has also written her name in golden words in the world of Golf. On Monday evening, Deepika posted a snap of an article on her sister, in which Anisha talks about heading the organization that Deepika has set up that creates awareness about mental health across the country after suffering from depression herself. The foundation has been working actively to help patients who are in need of support.
Proud of her sister's achievements, Deepika posted, "not the 'other' Padukone...'The' Padukone! I'm soo proud of you my little baby girl @anishapadukone."  The actress claimed that she is the star for doing what she is doing for the organization and for the people in need and should be termed as 'The Padukone'. Deepika has always been very clear that talking about her depression helped her cope with it and her aim is to break the stigma associated with mental illness. Well, we hope you achieve it soon!
Bollywood actor Anupam Kher starrer American drama series 'New Amsterdam' premiers today
Inspired by the oldest public hospital in the US, the unique medical drama series, 'New Amsterdam', starring prolific actor and motivational speaker Anupam Kher, will premier on NBC at prime time Tuesday. Anupam Kher, the BAFTA and SAG nominee, who has been shooting for the series for several weeks in New York, is not new to western audiences because of his roles in Golden Globe-nominated "Bend it like Beckham", Oscar-nominated "Silver Linings Playbook" and the highly-acclaimed film, "The Big Sick".
He is now going to be part of American lives through NBC's highly-anticipated medical drama, "New Amsterdam", where he plays the role of an Indian neurologist, Dr Vijay Kapoor. The series premiers on NBC on Tuesday, September 25, at 10 pm.
The NBC series revolves around Dr Max Goodwin, played by Ryan Eggold, as he becomes the medical director of an old public hospital and pushes for life-affirming changes and reforms in the neglected facility to provide an exceptional care for patients.
Priyanka, Nick chill by the pool with Sonam Kapoor and Anand Ahuja. Check out their Italy pictures
Isha Ambani's engagement bash at Lake Como brought two latest jodis together. After attending the dreamy event, Priyanka Chopra- Nick Jonas and Sonam Kapoor- Anand Ahuja spend some time with each other chilling in Italy. The two couples had some pool time where they shared laughs and had hearty conversations. 
Pictures of the four are all over the web. Just see how relaxed these celebrities look:
The way Sonam and Priyanka bonded with each other is hinting at a budding friendship. We would absolutely love to see blooming friendship of these two fashionistas. Priyanka attended the engagement bash in a stunning beige saree and Nick complemented her in a black sherwani. On the other hand, Sonam wore a traditional dress gifted by her mother-in-law.