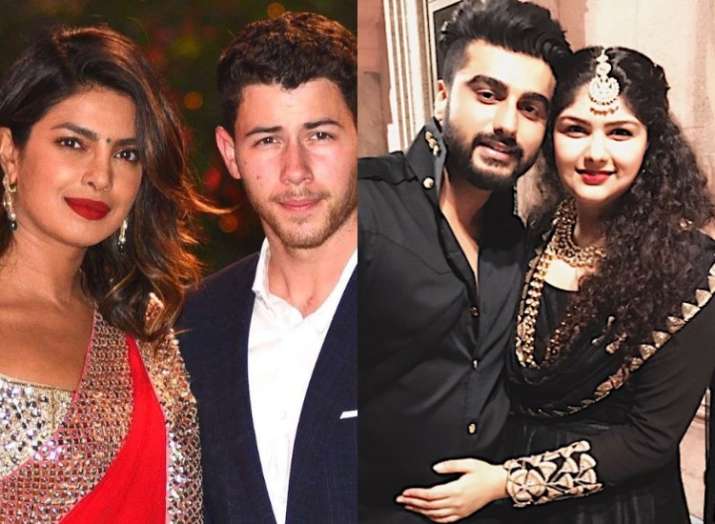 Latest Bollywood News and Updates November 28: Priyanka Chopra and Nick Jonas are all geared up for their wedding as the pre-wedding ceremonies will start from tomorrow at Taj Umaid Bhawan Palace. For the wedding, the Palace is decorated from head to toe like a new bride itself. Have you checked out the First picture of Priyanka Chopra and Nick Jonas' wedding venue? On the other hand, all is not well in the paradise of siblings- Janhvi, Arjun and Anshula Kapoor. After the episode of Koffee With Karan 6 featuring Arjun and Janhvi, sister Anshula Kapoor is getting rape threats for not helping the actress win a game. Also, Vicky Donor fame actress Yami Gautam turns 30 today. Do you know these fun and exciting facts about her? Scroll down this space for latest Bollywood News and Updates.
FIRST Pictures! Here's how Taj Umaid Bhawan Palace is decked up for Priyanka Chopra-Nick Jonas Wedding
Finally the wait is over! Priyanka Chopra and Nick Jonas are all set to begin their pre-wedding ceremonies from November 29 and tie the knot in the beautiful scenic view of Jodhpur at Taj Umaid Bhawan Palace on December 1-2. While the fans can't keep their excitement since Nick Jonas' family members, his brother and sister-in-law, have already touched down in India, everyone wants to see what the bride and groom-to-be will eb wearing for their royal wedding. And when it is Priyanka Chopra, one can't expect it to be less than dreamy. But before the power couple don their gorgeous attires, the venue of Priyanka Chopra and Nick Jonas' wedding, Umaid Bhawan, is all decked up and stealing the show like perfection.
A video is going viral on the internet that shows the beautiful Umaid Bhawan decorated for the desi girl Priyanka Chopra and the love of her life Nick Jonas. In the video shared, one can see how gorgeous the Palace looks with visual interpretations and play of light all over it. With different colours and forms decorating the royal palace, it surely takes the breath away. One can only imagine how beautifully it must have been decorated from the inside. Check out the first pictures of Umaid Bhawan here-
WATCH: Angry Arjun Kapoor hits back at trolls for threatening sister Anshula after Koffee with Karan episode
While things were all fun and easy on Koffee With Karan, they weren't when Janhvi Kapoor revealed that her sister Anshula started getting rape threats after that silly thing. On Tuesday,  Janhvi attended an event, a live-athon, hosted by bride-to-be Priyanka Chopra called #SocialforGood as an attempt to raise funds and awareness and discussed the positives and negatives of social media. When asked, Janhvi revealed how her sister Anshula Kapoor has been trolled mercilessly for not helping her win a game on Karan Johar's talk show. Janhvi said, "You want to protect the people in your life. Like for example my sister actually just recently got trolled on social media. She did something silly on Koffee with Karan and started getting like rape threats and stuff. And it was just weird to me."
While Janhvi talked about it and said people are too quick to judge, Arjun Kapoor, who is evidently very possessive about his sister Anshula, took to Twitter to hit back at the trolls and give them a taste of their own medicine. He wrote, "Something I assumed was an absolute non-issue on Koffee with Karan has escalated into @anshulakapoor being abused & I can't be bothered by protocol anymore. F**k all those trolls who wish harm to my sister. I hope ur mom or sister never have to go thru what u have put us thru..." Arjun Kapoor loves his sister the most in this world. When KJo asked on Koffee With Karan that would be his first question after waking up from coma years later, Arjun replied, 'Where is Anshula?'
Something I assumed was an absolute non issue on Koffee with Karan has escalated into @anshulakapoor being abused & I can't be bothered by protocol anymore. F**k all those trolls who wish harm to my sister. I hope ur mom or sister never have to go thru what u have put us thru...

— Arjun Kapoor (@arjunk26) November 27, 2018
Happy birthday Yami Gautam: 5 fun and surprising facts about the stunning Bollywood actress
Bollywood actress Yami Gautam has turned a year older today. From making her debut on television, to starring in high budget films, the actress has come a long way. Popularly known for attractive looks and dramatic performances, Yami turned 30 today. On the occasion of her birthday let's check out some fun and surprising facts about the Vicky Donor actress.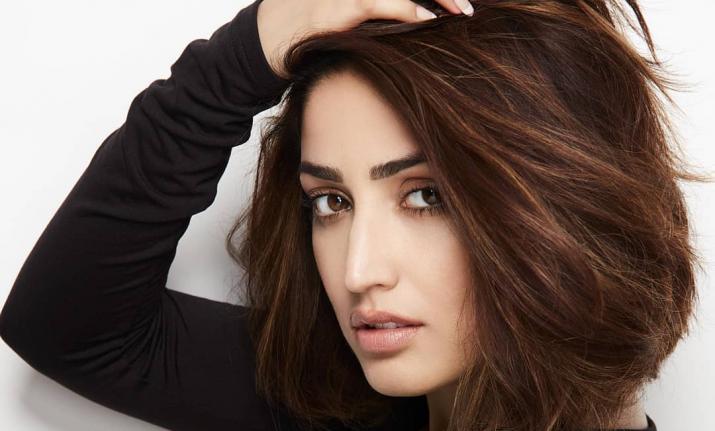 Zero: Shah Rukh Khan wants to keep Sridevi's song a surprise as a special tribute to her 
King Khan Shah Rukh is all set to impress fans in a never seen before avatar in his forthcoming film Zero. The actor will be seen playing a dwarf character in Zero. The trailer of Zero which dropped on the online platform recently received much appreciations of fans. The film will also see Katrina Kaif and Anushka Sharma in a protagonist characters.
The very first track from Zero is already out and it received thumbs up of fans. The song titled Mera Naam Tu is a romantic track showcasing a perfect chemistry of Shah Rukh and Anushka.  
Interestingly, the film also has a surprise for fans as there will be an appearance of late actress Sridevi in Zero. And the actor Shah Rukh is leaving no stone unturned to pay a special tribute to Sridevi. He has planned to keep Sridevi's song in Zero a surprise for fans. 
Apart from Sridevi, many other Bollywood stars like Salman Khan, Alia Bhatt, Abhay Deol, Rani Mukerji, Karisma Kapoor, Kareena Kapoor, Kajol will also be seen in special appearance in the Zero. 
A report of Times of India (TOI) stated that just like the Deewangi Deewangi song from Shah Rukh's film Om Shanti Om, Zero will also have a song in which Shah Rukh Khan will be seen dancing with many leading ladies including late actress Sridevi.  Sridevi shot for her cameo appearance in Zero last year in October and she will be seen playing herself. 
WATCH: Did Karan Johar just called Malaika Arora a tacky version of Beyonce?
Bollywood filmmaker Karan Johar is back with his 'Toodles Series' from the sets the talent-based reality show India's Got Talent. The filmmaker judges the show with two beauties on each side, Malaika Arora and Kirron Kher. Keeping up with the trend of his toodles videos, this time Karan Johar went a step ahead and called co-judge Malaika as the 'tacky version of Beyonce'. For the uninitiated, the toodles video is behind the scenes shot video by Karan Johar himself while talking to his co-judges in the most hilarious way. Mostly in the videos, Karan is always seen teasing Kirron Kher for her old-school fashion sense and their banter is worth listening. 
In the latest video shared by the filmmaker, Karan starts showing off Malaika's backless outfit and then quickly says, "you look like a 2.0 tacky version of Beyonce." The actress was evidently annoyed by the statement and asks him to leave. In one of the previous videos, Malaika compared herself to Beyonce and now Karan Johar has taken the joke forward. Watch the video here-
More Bollywood stories and picture galleries
For all latest news and updates, stay tuned to our Facebook page