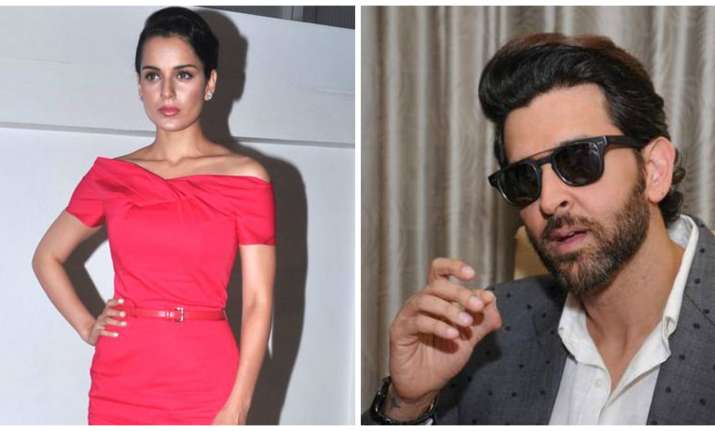 If you are thinking that Hrithik Roshan and Kangana Ranaut's ugly spat is now over, then you are probably wrong. Recently, the actress's lawyer brought the attention again on the infamous fight that kept the whole nation engrossed. After remaining mum on allegations by Kangana for quite a long time, Hrithik refuted all her claims in a TV interview.
Now, in a video going viral, Kangana's legal counsel, Rizwan Siddiquee is seen point-by-point unleashing discrepancies and lies by the actor in his interview. Hrithik said that he didn't meet Kangana for a year after an incident in Dubai in 2013. Kangana's lawyer provided proofs in which the actor and his family can be seen in Kangana's private birthday bash in 2013. Also, in another video, Kangana can be seen in Rakesh Roshan's birthday party the same year. The lawyer also hit back at the actor for not showing his passport details between December 2013- January 2014. Hrithik claimed that he didn't go to Paris and also presented his passport as a proof. However, if one looks closely at the passport, it shows the travel details only of 2015.
Kangana's lawyer also proved that Hrithik is lying about his London visit. The Koi.. Mil Gaya actor said that he didn't visit London but went to the US in December 2013. However, Kangana's counsel presented some clips of media in which Hrithik is seen posing with fans.
For those living under the rocks, the controversy began after Hrithik responded to Kangana's ''silly-ex'' comment. The actress didn't even take his name but Hrithik went on to say that he would instead date a pope rather than dating her. Also, Kangana's bare-all interview in Aap Ki Adalat created a stir.